Velocity Micro Relaunches Overdrive PC Brand
Overdrive BigBlock.GTX Becomes the Premium Option in Velocity Micro's Line of Ultra-Performance Gaming Desktops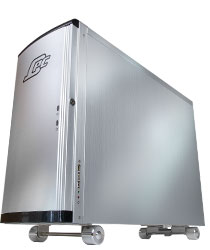 Richmond, VA — June 12, 2012 — Velocity Micro®, the premier builder of award winning enthusiast desktops, laptops, peripherals, and the remarkable line of Cruz™ tablets announces the relaunch of the Overdrive PC™ brand with the Overdrive BigBlock.GTX. Powered by only the very latest and most powerful pre-qualified parts, the Overdrive BigBlock.GTX is the new benchmark for extreme speed and luxury in a desktop PC, continuing an ultra performance desktop legacy that dates back to 2003. With the relaunch of Overdrive PC, Velocity Micro has the most appealing extreme performance desktop option on the market—one of the most powerful, benchmark crushing gaming PCs that money can buy, supported by Velocity Micro's US-based customer care.
"We're always looking for new ways to revolutionize the desktop PC through our meticulous engineering to create a truly mind blowing customer experience. With the Overdrive brand, we're able to continue to push that envelope," said Randy Copeland, President and CEO of Velocity Micro. "By giving our customers this extreme luxury option, the new Overdrive PC rounds out our line of ultra performance desktops perfectly."
Acquired by Velocity Micro in 2007, Overdrive PC™ has always represented the pinnacle of desktop performance, pillared by Hyperclocking, a trademarked form of overclocking that yields faster clock speeds and unparalleled reliability at lower thermals than traditional methods. Along with a six-core Intel® Core® i7 3960X Extreme Edition Processor Hyperclocked™ to 4.6GHz, the Overdrive BigBlock.GTX features include:
Asus® Rampage IV Extreme motherboard
1500W Power Supply
32GB Quad Channel Premium Memory
3 x NVIDIA® Geforce® GTX 680 Graphics in Tri-SLI
2 x Intel® 520 Series 240GB SSD
2TB Storage Hard Drive
Windows® 7 Ultimate
100% aluminum chassis with custom fans
Automotive-quality paint options mirroring premier sports cars from Bugatti®, Porsche®, and BMW®
Lifetime US-based phone support
For more information on the Overdrive PC legacy or to purchase a custom configured, expertly tuned Overdrive PC system, visit www.VelocityMicro.com/OPC.php.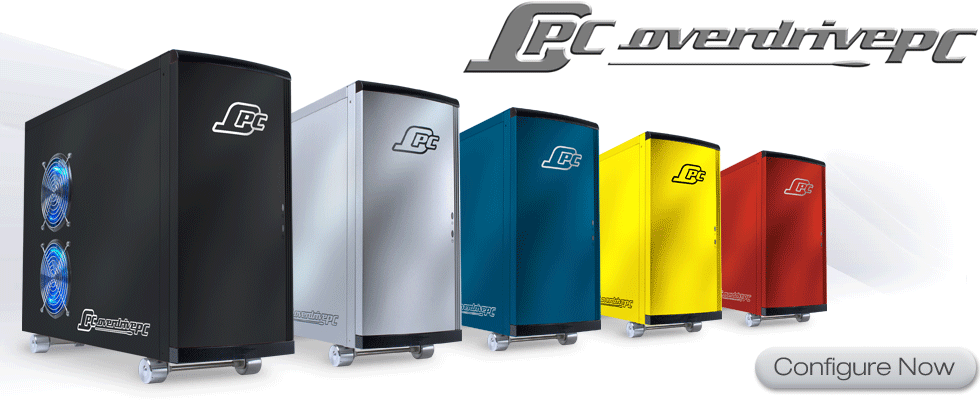 About Velocity Micro, Inc.
Velocity Micro, Inc. is the premier high-performance personal computer provider in North America. Founded in 1992, Richmond, Va.-based Velocity Micro custom builds award winning gaming, mobile, multimedia, small business, workstation, visual supercomputers and peripherals. Velocity Micro products are currently available at most consumer electronics retailers nationwide. For more information, please call (800) 303-7866 or visit www.VelocityMicro.com
Velocity Micro has earned over 60 industry awards, including 15 PC Magazine Editor's Choice awards. CNET, Maximum PC, Mobile PC, PC World, Computer Gaming World, Computer Shopper, and PC Gamer editors have all chosen Velocity Micro systems as some of the industry's best-performing, highest-quality, and most reliable PCs.
Media Contact:
Josh Covington
804.897.6166 x211
jcovington@velocitymicro.com