Velocity Micro® Announces Innovative New Flagship Desktop PC Chassis
New 100% aluminium ATX GX5 chassis is custom designed and will be fully available for configuration later in Q1.
Richmond, VA — January 9, 2018 — Velocity Micro, the premier builder of award winning enthusiast desktops, laptops, high performance computing solutions, and professional workstations announces its new ultra-performance flagship chassis, the GX5. Constructed for optimal airflow, best-in-class thermal properties, superior performance, and sharp, understated aesthetics, the GX5 is custom designed by and exclusive to Velocity Micro. Systems built using the GX5 will start at $1,099 and become available in late Q1.
"With the GX5, we've built on the incredible success of our GX4 aluminum chassis and revised it based on customer feedback and our own research into thermals and airflow to be even better for 2018," said Randy Copeland, President and CEO of Velocity Micro. "We're incredibly excited to continue the evolution of our New PC Experience with the launch of our new flagship." The GX5 release is the culmination of over a year of product development, testing, design revisions, and market research. Features include:
Upgraded thermodynamics via passive and active cooling, better cable management, and improved component accessibility including a bottom-mounted PSU for easier maintenance and upgrades
Room for ever larger motherboard specifications including all E-ATX form factors
Improved overall system acoustics, particularly for higher end workstations and more robust enthusiast builds
Tempered glass side panel window to show off Velocity Micro's award-winning craftsmanship
All Velocity Micro desktops are supported in Richmond, VA with no preinstalled bloatware. To learn more about the new GX5 chassis, visit VelocityMicro.com or call 804-419-0900.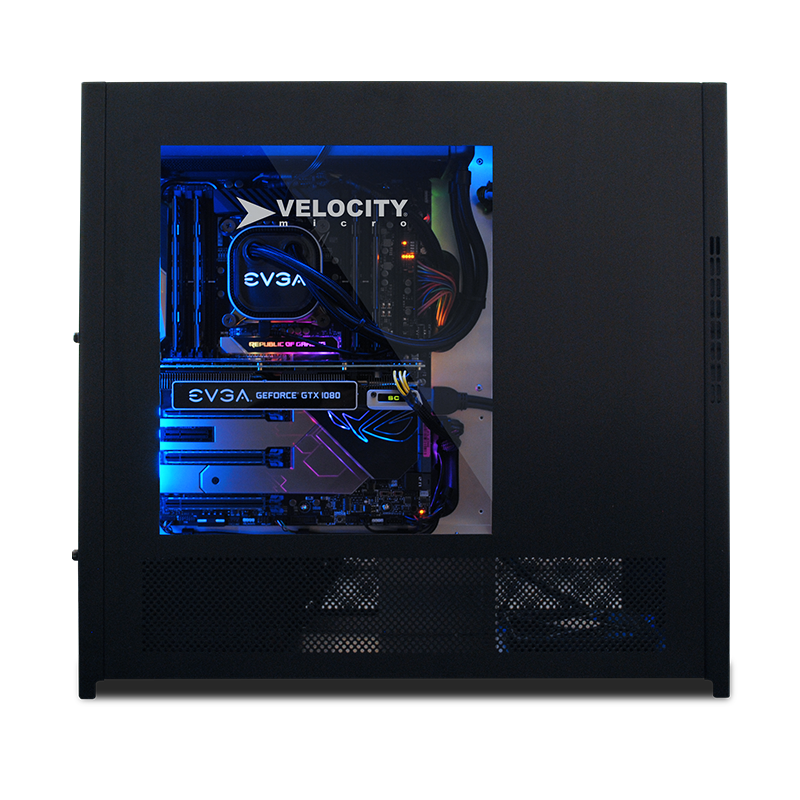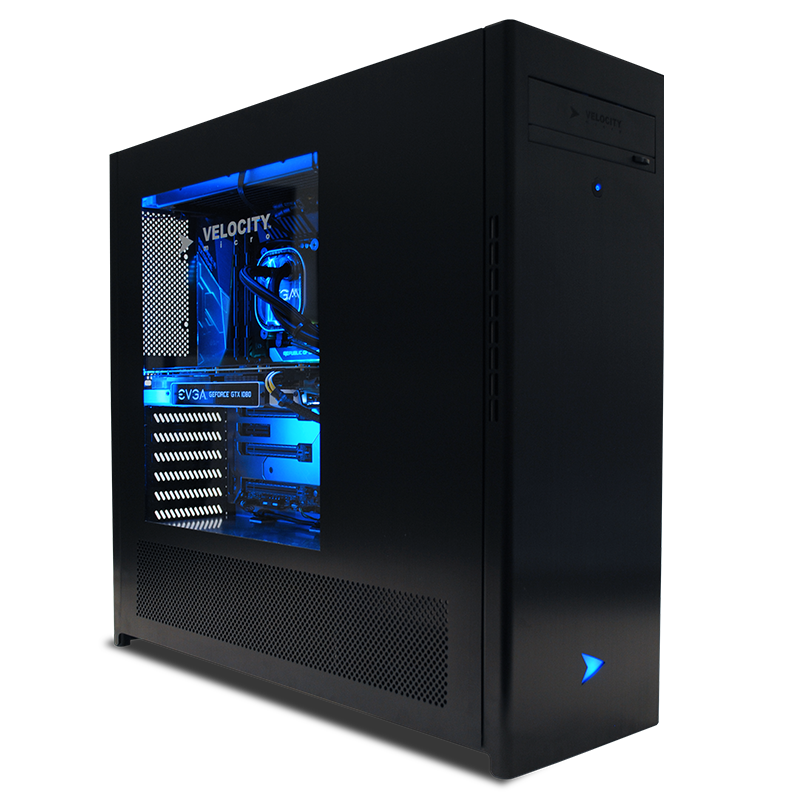 About Velocity Micro
Velocity Micro is the premier high-performance personal computer provider in North America. Founded in 1992, Richmond, VA-based Velocity Micro custom builds award winning gaming, mobile, multimedia, small business, custom workstation, and visual supercomputers. Velocity Micro products are currently available in retail from Newegg.com and Amazon.com. For more information, please call (804) 419-0900 or visit www.VelocityMicro.com.
Velocity Micro has earned over 75 industry awards, including 19 PC Magazine Editor's Choice awards. CNET, Maximum PC, PC World, Wired Magazine, Computer Shopper, and PC Gamer editors have all chosen Velocity Micro systems as some of the industry's best-performing, highest-quality, and most reliable PCs.
For more information, contact:
Josh Covington
jcovington@velocitymicro.com
804-419-0908