Velocity Micro's custom server PC solutions offer a variety of options for small to medium sized businesses looking for premium quality, performance, and upgradeability in their next server. We've been building workstations and servers since day one over 20-years ago – all meticulously hand-built, award-winning, ultra-performance systems backed by 100% US-based support. That's the heritage our business was built on and the ideals we continue to offer with every PC we create. Whether you're looking for a tower server for web hosting, a multi GPU rackmount supercomputing solution, a dense multi-terabyte storage server, or anything in between, we have the custom solution for you. Welcome to the New PC Experience.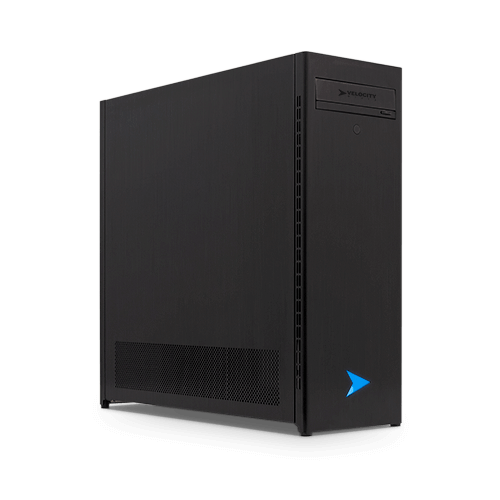 Desktop Tower Servers
Our custom, built-to-order tower servers are designed for versatility and practicality using only premium hardware and multi-core processors. Ideal for web/email servers, running virtual machines, or storage for small businesses with multiple users.
Configuration options include:
Full tower, mid-size tower, and small form factor chassis
Windows or Linux OS installs
Up to six hard drives in RAID 0, 1, 5, or 10
Single or dual socket CPU motherboards in either Intel Xeon or AMD Epyc platforms
Contact our sales team for a custom quote.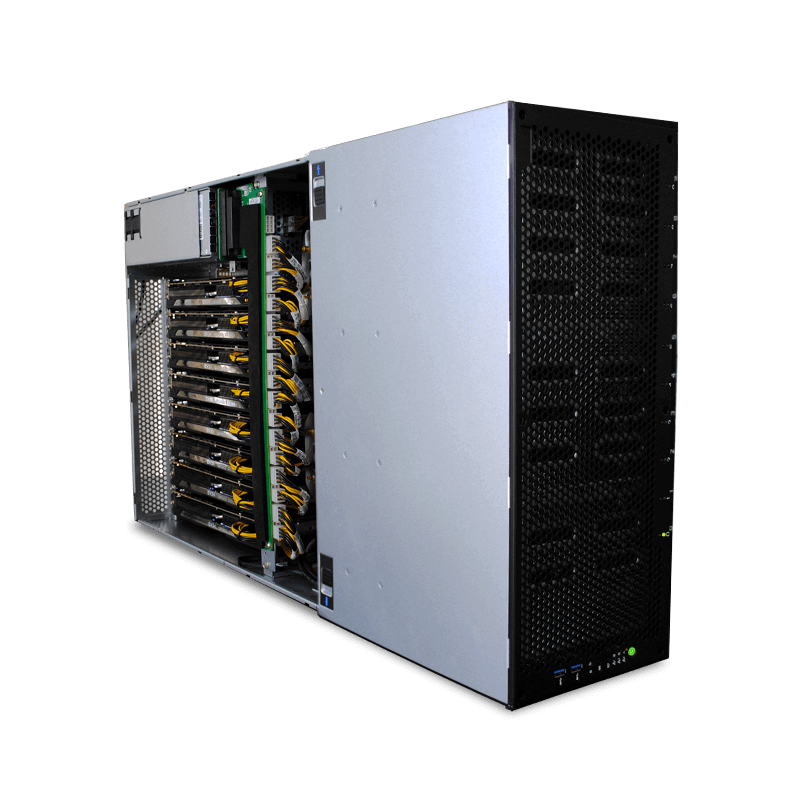 Rackmount Servers
Our line of 1U, 2U, and 4U rackmount server options in both Intel and AMD platforms offer best in class customization so you can get a server solution specifically designed for your needs. Just as no two businesses are exactly the same, no two servers should be either.
Specialized options include:
Storage servers with 100+ terabytes of space
GPU supercomputing solutions supporting 8x NVIDIA Geforce, Quadro, or Tesla cards
Modular solutions with up to 24 hot-swap drives
Ultra-quiet servers in a variety of form factors
Servers for CPU intensive applications featuring up to 128 processing cores
Contact our sales team for a one-on-one consultation
and custom quote designed specifically for your business.