The SCILock hardware device defends your Velocity Micro PC against malware, viruses, worms, spyware, and future zero-day attacks. SCILock is a physical hard drive attachment which isolates the computer operating system and program files on that drive to prevent unauthorized alteration, thus significantly reducing the areas in a computer system where malware can live and reproduce. With a simple system reboot, SCILock eliminates advanced persistent threats (APT) that can compromise the security of an individual or entire organization.


Learn More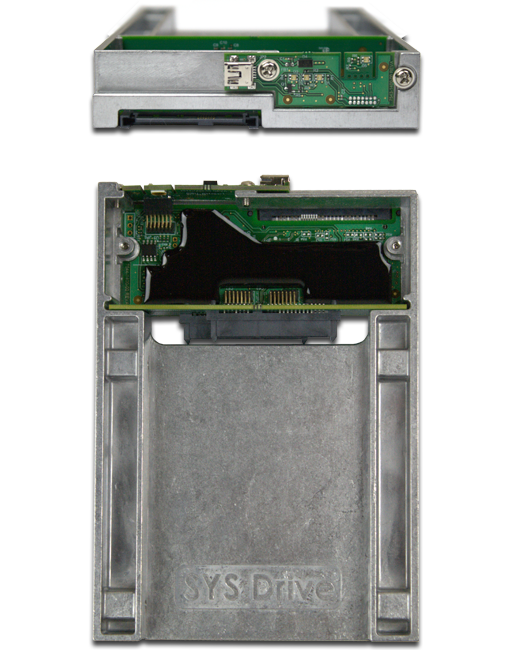 SCILock is a one time purchase with no yearly license fees or periodic signature updates.
Reduces time required to maintain secure environments.
Supports all operating systems, software security, and application environments.
Provides protection against sophisticated attacks that bypass traditional security measures.
Protects against internal and external threats.
Meets FIPS-199 standard for data integrity and availability.
Protect against hacks
The typical attack taking an average of 45-65 days to resolve. SCILock preserves your organization's information security and saves time and resources by preventing computer espionage and cyber attacks from taking root.
SCILock can be installed in most desktop computers, workstations, and servers, taking the place of a normal hard/boot drive. And because SCILock uses no device drivers and requires no CPU or system memory resources to defend your PC, performance never suffers.
make your PC impenetrable
From the moment a SCILock-defended system is powered on, SCILock functions independently of the host system. Neither operating system nor applications can bypass, disable, or power off SCILock. There are no workarounds. SCILock is undetectable by attackers, whether the attack is remote or an insider threat.
State of the art security
SCILock requires a physical hardware key to authorize valid system changes or software updates. A hand-held programmer is available that enables users to manage and deploy authorization keys per internal policies and requirements. Through advanced host configurations within a SCILock-secured system, protection can be extended to areas such as the BIOS, peripheral firmware, and virtual memory.
Protects against internal and external threats
No program or OS running on the host can detect, reconfigure, or disable SCILock. Since it requires a physical key to authorize system changes, system maintenance is restricted only to authorized and trusted professionals physically on site. By providing the illusion of successful attack intruders are not alerted to blocked attempts to implant malware. A simple reboot is all that's necessary to revert back to a known malware-free state.
Available on the ProMagix HD80 and other custom configurations
Configure Now