In 2016, PC Magazine gave the Vector Z35 their Editor's Choice award, calling it the Best Midrange PC. In January of 2016, their editors said it is
"An ideal midrange desktop, with a well-made, easy-access case and the power and versatility to serve as a home office PC, media center, or gaming rig."

Designed for home office users looking for a powerful machine, we built a computer that won't hold you back. Assembled from premium parts, the Z35 is fully customizable and upgradable. Configure a machine that exceeds your expectations. And, because it's made by Velocity Micro, lifetime phone support comes standard.
Configure full ATX
Configure midsize ATX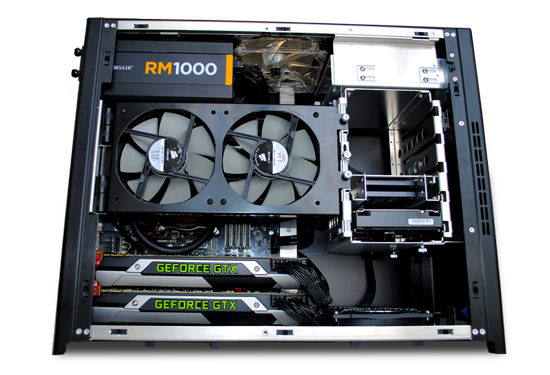 Designed For You
The Z35 is the no-compromise mini machine you've always wanted. Why settle for a generic box when you can have a custom solution hand-assembled by our experts? Our tweaking, tuning, and award-winning construction help you get the most out of your PC. We let you configure your machine the way you want. Add more powerful components when you need them, save when you don't.

When you order your home office system from Velocity Micro, you're getting more than an office PC. Experience the benefits of precision engineering and stunning performance. Some of our competitors would call this achievement remarkable. For us, it's just business as usual.
Premium Parts
At Velocity Micro, we only use the best retail-grade parts when we build your PC. From the latest Intel processors to cutting edge NVIDIA GPU's, the Z35 doesn't cut any corners. Each component is hand selected and tested. If it won't offer you best performance and reliability, we won't use it. We test every part you choose in our configurator. Before we offer any to you, we verify that it exceeds our own high standards.

By using only retail-grade parts, Velocity Micro PC's are also easy to upgrade and repair. In fact, we enroll every system in our lifetime upgrade program. Get your computer cleaned or swap on new parts for an exclusive discounted rate.
Engineering Excellence
We don't need flashing LED's, weird shapes, or bright paint jobs to stand out, we let our reliability and performance speak for us. The Vector Z35 is available in both our mATX MX3 and full ATX GX4 chassis. Both feature a sleek, clean design aesthetic that blends in with any decor. But, don't let these minimalist cases fool you, each one is an engineering marvel.
Optimized Airflow: Fans mounted on the top and bottom pull air through to keep everything cool
Cable Management: Our engineers keep the cables out of the way, making cleaning and upgrading a snap
Liquid-Cooling Ready: Keep high-end components stable with our optional 240mm maintenance-free liquid cooling system
Ports Where You Need Them: USB and audio ports located on the top of the case for easy access.
Ready to Grow: Both cases give you plenty of room to expand. Add up to six hard drives or configure two graphics cards in SLI for extreme gaming performance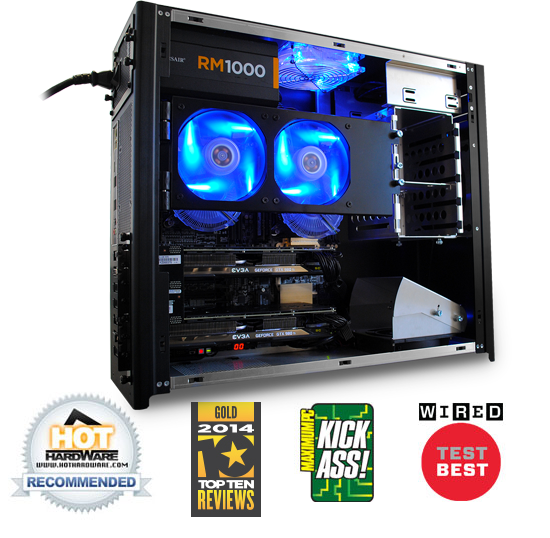 Meticulous Craftsmanship
We're obsessed with the perfection that can only come from expert assembly. There is never an assembly line. Instead, your Vector Z35 is hand-built by one of our expert engineers. No detail is too small for them to care about, which is why we turn every screw by hand and tuck each cable safely away. The end result is a more stable system with better airflow that's easier to service or upgrade.
Award Winning Excellence
Since our first review in 2002, no other PC manufacturer won more awards than Velocity Micro. Featured in CNET, PC Magazine, and the PC of choice for gamers worldwide, we're proud of our reputation. The Z35 received PC Magazine Editor's Choice award in both 2015 and 2016, proving we make some of the best home office PC's too.

Here's what some of our users have to say:
"The best computer company I have dealt with ever." -Ross D.
"I purchased a Z35 in 2012 and would just like you to know that it is hands down the best PC I have ever owned."- Bill B.

Read Reviews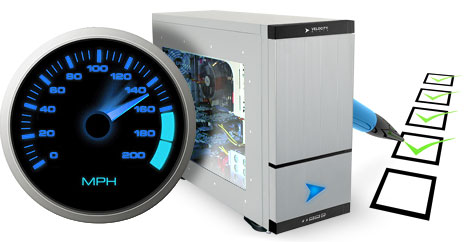 Quality Control
Before leaving our Richmond, VA facility, your Vector Z35 has to pass a quality test designed to push its limits. From overnight stress tests to a 200 point QA checklist, we won't let your rig ship unless it exceeds our standards.
Sure, it means more work. But, no one ever said creating something remarkable would be easy.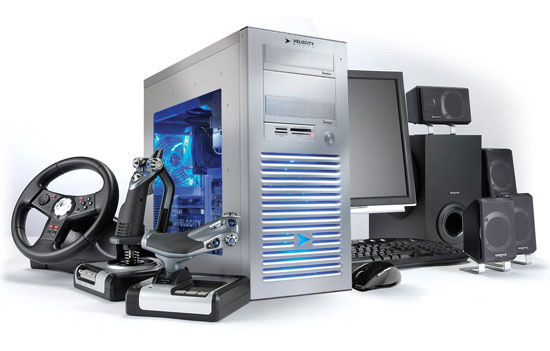 Free Lifetime Tech Support
Our commitment to providing you exceptional customer service doesn't end when you receive your fresh Z35 in the mail. In fact, we're just getting started. Every Velocity Micro system comes with free phone support for life. You read that right, it's 100% free, and that's not even the best part.
When you call, we'll connect you to a tech expert at one of our US-based call centers. A call to our non-tiered support team will NEVER route anywhere off shore. Think of it like your own personal geek who's just a phone call away.
It costs us more, but we refuse to let anything get in the way of an astonishing customer experience.
100% Based In The USA
Velocity Micro is located in Richmond, Virginia. When you order your Vector Z35, we'll assemble, test, and support it from our facility. If you want your system cleaned, repaired, or updated, we take care of it here. We don't outsource. We don't cut corners.

We don't compromise. It's just that simple.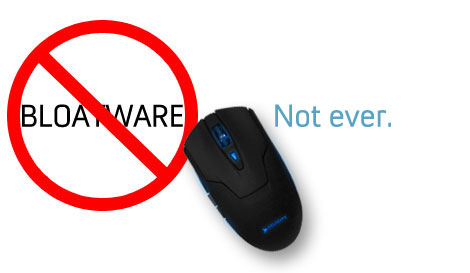 No Bloatware. Ever.
Our competitors load up your system with trials, toolbars, and programs you don't want. We don't.
Your Z35 ships with a clean install of Window 10, and that's it. You know what you want on your PC, so we don't add anything you won't.
Vector™ Z35 Configure - ATX Configure - mATX