Say hello to the ProMagix HD60, the next step forward for your media creation. Designed to be the most powerful entry-level workstation available, the HD60 is great for video editing, 3D modeling, and CAD work on a budget. We use only the very best professional grade parts like Intel processors and NVIDA Quadro graphics for superior performance, reliability, and longevity. Stop letting your hardware limit your creativity. Experience the difference that true engineering perfection can make to your creation with the ProMagix HD60.

With Tesla GPU
Configure Now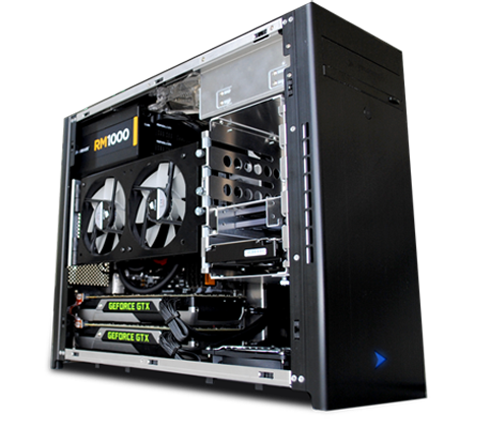 Go beyond 1080p
Shoot, edit, and render your work of art in resolutions beyond 1920x1080 without batting an eye. With professional-grade graphics options with up to 4GB of memory and 1536 Cuda cores like NVIDIA Quadro and AMD FirePro, the HD60 tears through high resolution video and highly detailed CAD renderings. Now also available with NVIDIA Tesla GPUs.
Premium Components
The ProMagix HD60 Workstation is powered by a 7th Gen Intel quad core processor with up to 8MB of L3 cache for superior performance and longevity. Up to 32GB of low latency, low voltage RAM provides smooth operation and faster preview renders, ensuring that your hardware never gets in the way of your vision.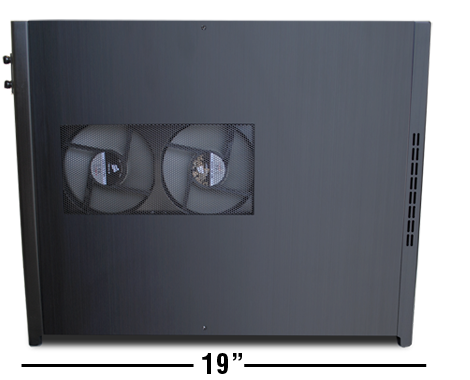 It's OK to Stare
The ProMagix™ HD60 is now available in our mATX MX3 chassis to uniquely merge aesthetics and function to create a look that fits any décor.
Just because it's small, doesn't mean there isn't room for loads of storage. Able to hold up to SIX hard drives, the MX3 is in a class by itself.
Quick release, hot swappable hard drive cage makes upgrades simple and tooless.
Maximum, Simple Connectivity. With top mounted dual USB 3.0 ports along with microphone and headphone jacks, connectivity of your favorite peripheral devices just got easier.
A unique vertical push/pull system sucks air through the bottom of the case, across vital components, and then out through the top fan (in standard configurations). It's letting hot air do what it's always done – rise upwards.
The aluminum chassis works as a giant heat sink, to pull warm air away from your components rather than trapping it like steel or plastic cases do.
An optional 240mm liquid cooling solution pushes CPU heat from a side mounted radiator, allowing for extreme overclocking and better processor longevity.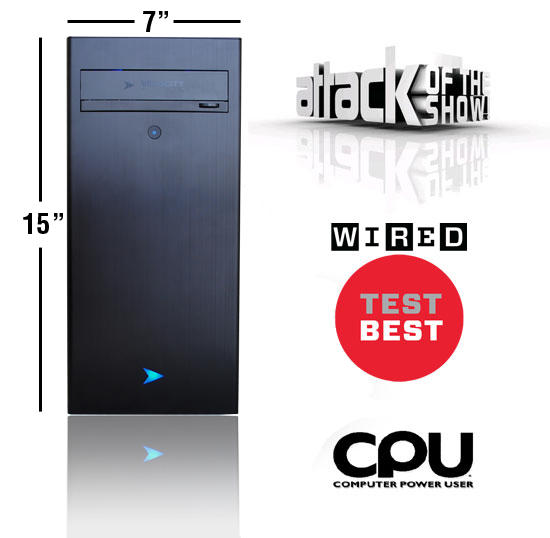 Meticulous Handcraftsmanship
We're obsessed with perfection – there are no assembly lines here. As with all Velocity Micro PCs, each ProMagix™ HD60 is hand built by expert engineers, meaning every screw is turned by hand and each cable is clipped and tucked away with care. The end result is better airflow and thermal properties, translating into a more stable, longer lasting PC that's easier to service and upgrade.
A Legacy of Excellence
Since our first review in 2002, no PC manufacturer has won more awards from the press than has Velocity Micro. Featured in CNET, PC Magazine, PC Gamer, Maximum PC and many more, the HD60 continues to be lauded by reviewers and customers alike for its performance, build quality, and stunning design.

"The best computer company I have dealt with ever." -Ross D.
"hands down the best PC I have ever owned."- Bill B.
"BEST PC I HAVE PURCHASED TO DATE." – Fernando C.

Read Reviews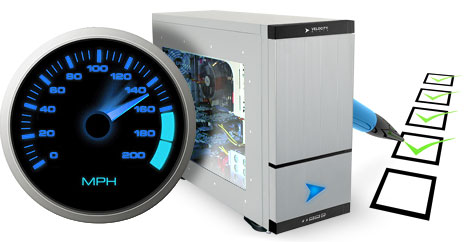 Quality Control
Before shipping, the ProMagix™ HD60 endures a grueling set of tests and quality control measures that would bring most systems to their knees. Stress tests, extensive reboots, an overnight burn in, and an exhaustive 200-point QA checklist ensure that every ProMagix™ HD60 meets our own lofty standards.

Sure, it's more work. But no one ever said that creating something this remarkable would be easy...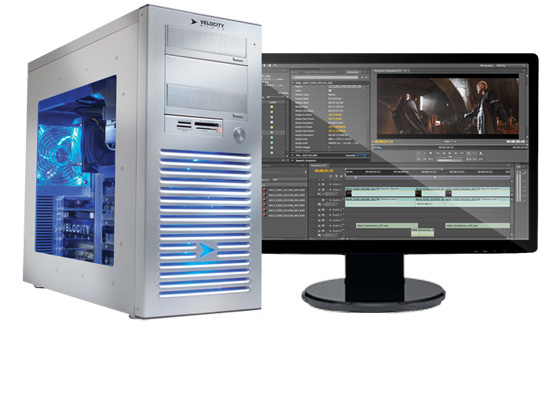 100% US-Based Tech Support
Every Velocity Micro PC comes with complimentary lifetime business hours phone support. And the best part – a call placed to our expert, non-tiered support team will never be routed anywhere offshore. Not ever. It's like having your own personal geek, just a phone call away.

It costs us more, but we refuse to let anything get in the way of an astonishing customer experience.
Based in the USA
Each and every Velocity Micro PC ships from and is supported by our Richmond, VA headquarters. We don't outsource. We don't cut corners.

We don't compromise. It's just that simple.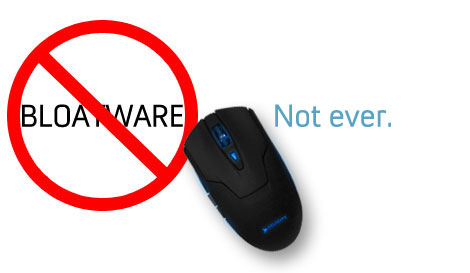 No Bloatware
If you've ever bought a computer from the behemoth, mass produced competition, you know bloatware. Free trials you don't want, software you didn't ask for, search bars you'll never use – all choking your system.

We don't do it, and we never will. With Velocity Micro, we only install what you ask us for, and not a thing more.

ProMagix™ HD60

Configure Now