Imagine a computing device powerful enough to produce stunning visuals with responsive performance yet small enough to drive digital signage, kiosks, or other applications demanding performance in a tight space. We did.

With this kind of capability and size, you'll rethink what's possible. Because the only thing more amazing than the Velocity™ Mini is what you'll do with it. Now available in i3/i5 and new low cost Celeron version.

Choose i3/i5 $699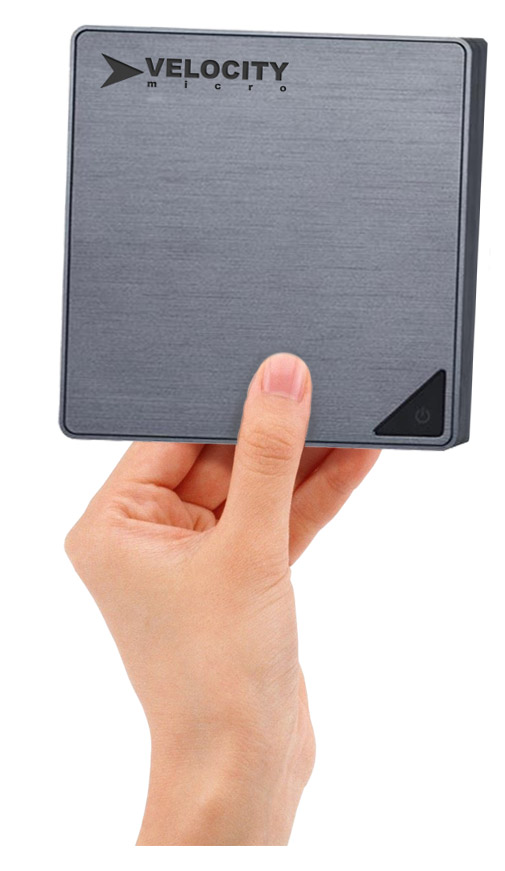 No more compromising between performance, profile, and price. The Velocity™ Mini is a tiny 4.6" x 4.4" x 1.6" computing device with the power of an Intel® Core® i3 or i5 processor. Its lower power comsumption enables innovative system designs and energy-efficient applications in places like digital signage, home entertainment, and portable uses.
With a visibly smart Intel® Core™ processor in a highly customizable package, the Velocity Mini is a breakthrough in compact but impactful computing. Connect via HDMI or Mini DisplayPort for resolutions beyond 1080p HD. Connect external peripherals via USB 3.0, get reliable connectivity through Gigabit LAN and effortlessly move between applications with smart multitasking.

The Velocity Mini is so small, it literally fits in the palm of your hand. With its compact form and included mounting bracket, the Mini can be easily hidden behind a monitor or TV. Features include:
Your choice of Intel Core i3-6100U, i5-6200U, or new Celeron J3455 processor
External 19V, 65W DC Power Connector
USB 3.0
HDMI out
Headphone/Microphone jack
Dual SO-DIMM sockets for memory expandability up to 16GB
Gigabit LAN
mSATA Drive Options
Intel HD Graphics
Wi-Fi and Bluetooth
Uses about 20 watts in normal operation — 1/3 of a lightbulb!
Your choice of Windows® 10 Home or Pro

We're obsessed with perfection – there are no assembly lines here. As with all Velocity Micro PCs, each Velocity™ Mini is hand built by expert engineers. This meticulous assembly process results in better overall performance, longevity, and reliability.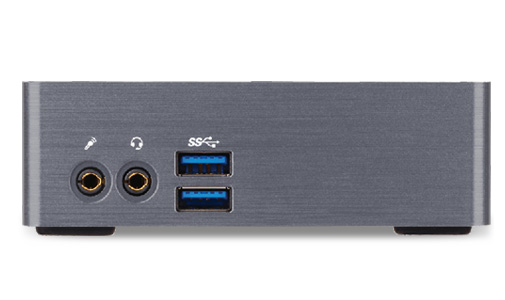 Since our first review in 2002, no PC manufacturer has won more awards from the press than has Velocity Micro. Featured in CNET, PC Magazine, PC Gamer, Maximum PC and many more, Velocity Micro continues to be lauded by reviewers and customers alike for our build quality, product performance, and value.

"The best computer company I have dealt with ever." -Ross D.
"Bragging rights? You bet!" –Steve W.

Read Reviews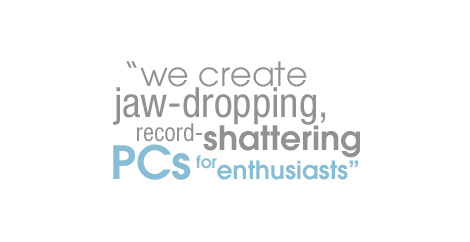 Before shipping, the Velocity™ Mini endures a grueling set of tests and quality control measures. Stress tests, extensive reboots, an overnight burn in, and an exhaustive 200-point QA checklist ensure that every Velocity™ Mini meets our own lofty standards.

Sure, it's more work. But no one ever said that creating something this remarkable would be easy...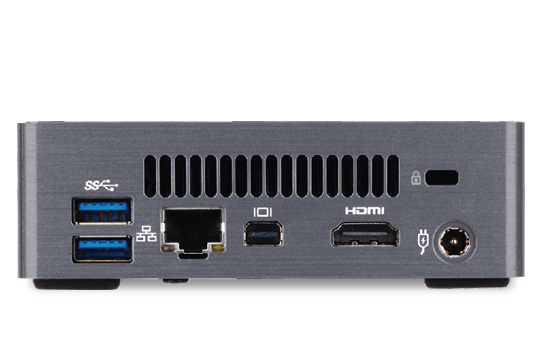 Every Velocity Micro PC comes with complimentary lifetime business hours phone support. And the best part – a call placed to our expert, non-tiered support team will never be routed anywhere offshore. Not ever. It's like having your own personal geek, just a phone call away.

It costs us more, but we refuse to let anything get in the way of an astonishing customer experience.

Each and every Velocity Micro PC is shipped from and supported by our Richmond, VA headquarters. We don't outsource. We don't cut corners.

We don't compromise. It's just that simple.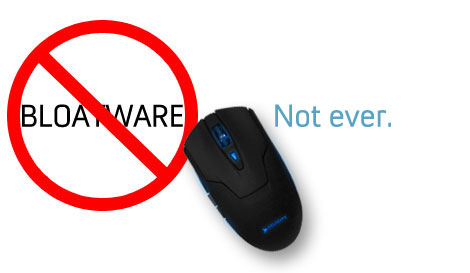 If you've ever bought a computer from the behemoth, mass produced competition, you know bloatware. Free trials you don't want, software you didn't ask for, search bars you'll never use – all choking your system.

We don't do it, and we never will. With Velocity Micro, we only install what you ask us for, and not a thing more.

Velocity™ Mini

Choose i3/i5 $699