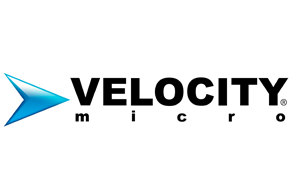 Velocity Micro has been served a lawsuit which was filed last week in Federal District Court here in Richmond, Virginia by Samsung Electronics Co., alleging that we violate eight of their patents. Additionally, Samsung also filed suit against Nvidia Corporation, apparently as a counter to lawsuits by Nvidia against Samsung and Qualcomm for patent infringement currently before the International Trade Commission and in Delaware District Court. We have never been contacted by Samsung about these claims, and are caught off guard by the lawsuit, which seems completely out of the blue. We know nothing about the previous issues between Samsung and Nvidia, and we don't care.
Velocity Micro is proud to be an independent American boutique builder of higher caliber computers systems based in Richmond, Virginia. Our customers appreciate the craftsmanship and tuning that goes into each system we individually build by hand. While we're not the smallest company in Virginia, we are also not a large multinational technology powerhouse, and that's somewhat on purpose. Samsung has decided to drag us in to its legal battle with Nvidia purely for the purpose of claiming that the Federal District Court for Virginia's Eastern District here in Richmond, also informally known as "the rocket docket" by some, is a reasonable jurisdiction for their litigation. They tactically need Velocity, a Richmond company, to be part of this new suit so they can have a faster time to trial to counter their lawsuits with Nvidia that are pending in those other courts. They are trying to beat Nvidia to the punch on other fronts, but they are all too willing to throw a private company under the proverbial bus for their own strategic reasons. It's simply wrong, and a shining example of what's broken in big corporate America.
We can and will vigorously defend against the claims made in this lawsuit. Regretfully, precious company resources and energy will be diverted from our core business and wasted to fight one of the world's largest companies, just so they can play legal games with Nvidia and the court system. Comparatively, we are a small private business, and have absolutely nothing to do with the disputes between these business giants. This is not our fight, and it's unconscionable that Samsung is willing to completely disregard the effects and financial fallout this legal tactic will have on the undeserving employees of Velocity Micro and our local community. We genuinely appreciate the outpouring of support from our customers and partners around the country, and we promise not to allow this lawsuit to alter our focus on serving them.
If this is how Samsung operates, we want no part of it, and we hope others agree and consider this during this upcoming holiday shopping season.
To read NVIDIA's response to this suit, click here.
The following two tabs change content below.
Randy Copeland
Randy Copeland is the Founder, President, and CEO of Velocity Micro.
Latest posts by Randy Copeland (see all)