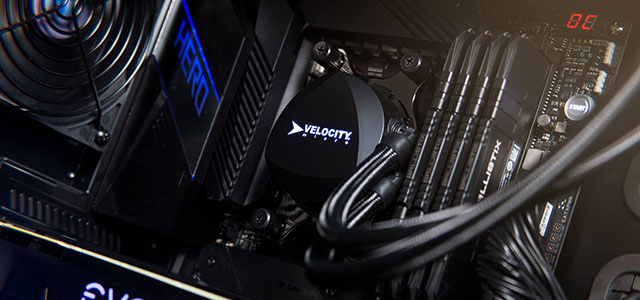 I want to reach out directly to our associates, clients, and vendor partners to let you know what we're doing to put the health and safety of our customers and employees at the forefront.
We're taking the following steps to prevent the spread of COVID-19, and to ensure we maintain the best computing experience for you:
Staffing: We are granting telecommuting capabilities to a number of our employees so we can limit our social interactions. We have also enacted a liberal sick leave policy, insisting that employees that are showing any symptoms of illness to stay home until they have completely recovered. This could mean that when you call us, you may reach an employee working from home, or hold times may occasionally extend a bit longer than our norms. While this should not affect the performance of our team member, it might require that we have to call you back within a few minutes after some follow up work. We appreciate your patience and understanding if sometimes we don't have all of the information on upon your first contact with us.
Sanitation: We're maintaining a clean environment as a top priority. We've added additional cleaning routines to ensure the most rigorous sanitation standards are put in place for our production and office environments. We're following the CDC and Virginia authorities closely and are adhering to their guidelines. Along with anti-microbial soap and hand sanitizer precautions, we are also actively working to add distance between co-workers.
Travel: We have severely limited company travel. We have cancelled attendance at all outside business conferences and trade shows until further notice. We are also moving some planned vendor and customer visits to virtual meetings. At this time, we are not accepting visitors, and we appreciate your consideration.
Delivery Lead Times:  With the increase in recent demand, our production team is working diligently to craft your order as soon as possible.  We are currently shipping within expected lead times, but some orders may be delayed 1-2 days due to a high order volume and some staff shortages. We won't sacrifice quality or craftsmanship to speed up shipments, so the occasional minor order delay may impact some customers. If you consider your order urgent, please let us know at the time of order or as soon as possible, and we will attempt to expedite as much as reasonably possible.
Product Inventory: Our purchasing group became aware of potential component shortages due to the impact of the virus at some supplier facilities in Asia back in January, so we've seen this coming for some time. Demand for our products is typically higher during this time of year, and we are striving to keep production times near normal.  We made the decision in early February to significantly increase our inventory positions to avoid product shortages. We're please to report that we have good inventory on most all popular components, and have been creative in acquiring some items that are in very short supply. There may be a few instances where we are not able to obtain some low volume items, and we will notify you as soon as possible with potential substitution options.
As the situation evolves, we'll continue to update you.
Thanks for your continued support, and stay safe in these crazy times.
Randy
The following two tabs change content below.
Randy Copeland
Randy Copeland is the Founder, President, and CEO of Velocity Micro.
Latest posts by Randy Copeland (see all)