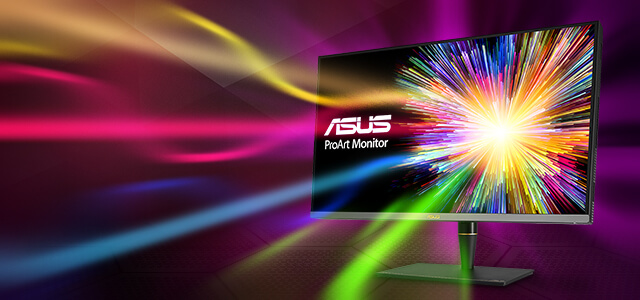 In our last post, we discussed the hardware configurations we recommend for the best 4K gaming and workstation configurations. Today, we'll go over what to look for when shopping for a 4K display and a few that we recommend based on performance and value.
Best display connections for 4K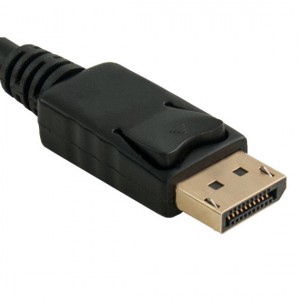 In the past, we've gone over the various video display connections, and which is best used in certain situations. But how does the extra resolution of 4K impact how you connect your monitor and video card? Generally speaking, we recommend using a certified DisplayPort cable to ensure you get full 4K with at least 60Hz refresh. The certification is important for the purposes of quality and consistent performance, but version type is important as well depending on your desired refresh rate. Though 1.1 and 1.2 can push 60Hz, 1.4 is required for 120hz at 4K. For 144Hz+, you'll need the new version 2.0.
HDMI will work too but beware – version 1.4 cables will only push 4K resolutions at 30Hz. For 60Hz, HDMI 2.0 is required. Current versions of HDMI do not support refresh rates of higher than 60Hz as of this writing.
Important 4K monitor specs
Shopping for a 4K monitor is not the same as a 4K TV. Here are the important specs to look for:
Refresh Rate – We've previously gone over the importance of refresh rates, especially for gaming. Due to bandwidth restrictions, most 4K monitors are 60Hz refresh but 120Hz and 144Hz are starting to become more prevalent. As previously mentioned, make sure you have the proper cable connection though.
Response Time – This is the time it takes the monitor to shift from one color to another. Measured in milliseconds, a lower number is better for gaming but scores in the 5ms range won't impact workstation use.
HDR Support – Standing for High Dynamic Range, HDR is a why to increase display contrast for a deeper color pallet.
Brightness – measured in nits or cd/m2, the brightness rating is at peak.
Contrast Ratio – This is a ratio measure of the displays brightest white to darkest black. The higher the ratio, the deeper the blacks and consequently, the better the overall picture quality.
G-Sync/FreeSync support – This is an NVIDIA/AMD proprietary certification that helps reduce tearing in high motion games. We'll go over the details in a future post, but for full benefit, make sure you get G-Sync for NVIDIA powered desktops and FreeSync for AMD graphics.
Our Favorite 4K Gaming Monitors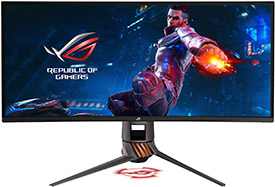 ROG Swift PG349Q – ROG is Asus's extreme gaming brand, and this display lives up to the name. This 34" 120Hz curved display is G-Sync certified for a smooth, seamless gaming experience.
TUF Gaming VG35VQ – If no frills is more your style, the Asus TUF line is probably for you. This 35" curved display supports FreeSync and HDR10. A 100Hz refresh rate and 1ms response time significantly reduce motion blur.
4K Monitors for Workstations
32″ Asus® ProArt PA328Q – Asus' ProArt models are designed for professional color accuracy and factory calibrated for accuracy. This 32" IPS panel may have lower response and refresh rates than gaming monitors, but the 100000000:1 contrast ratio is off the charts.
28″ Asus® PB287Q – This 28" display is all business with a 1ms response time and real 10 bit color for smoother gradations and transitions. Our choice for best value.
The following two tabs change content below.
Josh Covington
Josh has been with Velocity Micro since 2007 in various Marketing, PR, and Sales related roles. As the Director of Sales & Marketing, he is responsible for all Direct and Retail sales as well as Marketing activities. He enjoys Seinfeld reruns, the Atlanta Braves, and Beatles songs written by John, Paul, or George. Sorry, Ringo.
Latest posts by Josh Covington (see all)