This year, avoid the malls, the crowds, and the stress and custom configure the PC of your dreams instead with these Black Friday/Cyber Monday Specials. It's our single biggest sales event of the year!
Check out our sneak peak below and see all of the deals here.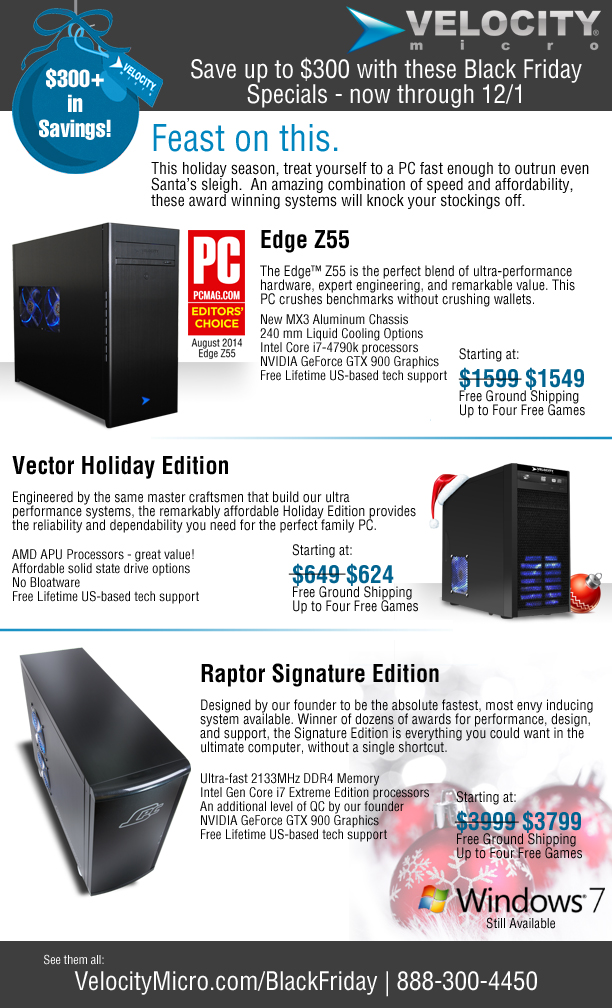 The following two tabs change content below.
Josh Covington
Josh has been with Velocity Micro since 2007 in various Marketing, PR, and Sales related roles. As the Director of Sales & Marketing, he is responsible for all Direct and Retail sales as well as Marketing activities. He enjoys Seinfeld reruns, the Atlanta Braves, and Beatles songs written by John, Paul, or George. Sorry, Ringo.
Latest posts by Josh Covington (see all)