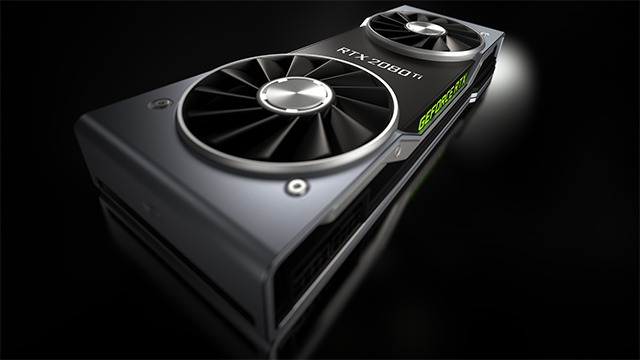 NVIDIA's release of their new 20 series RTX graphics cards (aka Turing) has caused some confusion for our customers. How do the new cards fit into the GPU landscape? Are these total successors to the 10 series GTX cards as most NVIDIA launches have been, or simply a supplement to the line? Read on to learn more about GTX vs RTX.
What is the NVIDIA RTX 20 Series?
The RTX  20 Series is the newest generation of Geforce graphics (with Quadro soon to follow) currently available, discernible by the "20" to start the model number (e.g. RTX 2080 Ti, 2080, etc). The GPUs themselves are generally faster than the previous gen (more on that later) but their big advantage is something called Ray Tracing. Ray Tracing is essentially a render's ability to accurately depict shadow and light. Because Ray Tracing vastly improves the realism of an environment, it's huge for digital rendering, 3D, and visual effects.
What is the NVIDIA GTX 10 Series?
The GTX 10 Series is technically NVIDIA's previous generation with "10" as the model number prefix (e.g. GTX 1080 Ti, 1080, 1070 etc). Even though these cards are now a few years older, they still have legs in the market because of the price for performance ratio they still offer. For many users and some gamers, the older cards are everything they need at a lower pricepoint, though they do not support Ray Tracing.
GTX vs RTX Benchmarks
In terms of general benchmarks, NVIDIA's current lineup goes in order like this, from best to worst performing. Keep in mind that your specific in-application results may vary.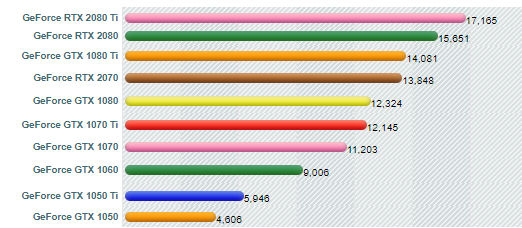 Time to upgrade – GTX vs RTX?
In short, this really depends on what applications you use your PC for most. For digital content creators and visual effects artists using Ray Tracing or gamers running several generations behind, the RTX cards are absolutely worth the upgrade. For gamers already running newer GTX cards though, the answer is a little more unclear. This is because only a small handful of titles currently support Ray Tracing, the most notable being Battlefield 5.  Support for more games is on the horizon though, so if immersion and realism are important to your gaming experience, that GTX card's window of relevance may be limited.
Custom configure your new GTX or RTX power desktop now.
The following two tabs change content below.
Josh Covington
Josh has been with Velocity Micro since 2007 in various Marketing, PR, and Sales related roles. As the Director of Sales & Marketing, he is responsible for all Direct and Retail sales as well as Marketing activities. He enjoys Seinfeld reruns, the Atlanta Braves, and Beatles songs written by John, Paul, or George. Sorry, Ringo.
Latest posts by Josh Covington (see all)