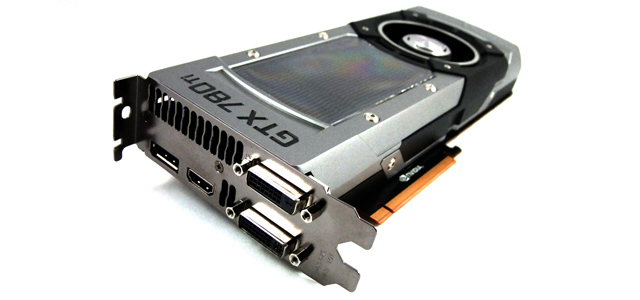 It's a great time to be a PC gamer. While developers continue to push that envelope to create more and more immersive worlds, 4K displays have begun to come down to affordable prices with GPU hardware powerful enough to support those higher resolutions becoming available. There are tons of graphics cards available though, so what's the best video card for gaming at your specific budget? Let's break it down.
Budget
With their new R7 series graphics cards like the Radeon 260X, AMD has made some great strides to become more competitive in both the budget and mid-tier price ranges. Due to driver inefficiencies though, less expensive NVIDIA equivalents such as the Geforce GTX 750 produce higher PassMark scores and thus, better gaming performance. For the gamer thirsting for 2GB of video RAM, the GTX 750's older brother, the GeForce GTX 750Ti is a great choice and still extremely affordable.
Choose any one of these options on an Edge Z40 – Configure Now!
Mid-Range
Spend a little more and you'll get quite a bit more with better benchmark scores and more impressive frame rates. AMD's R9 series like the Radeon 270X and 280X are an option for fans of the brand, but we tend to lean towards NVIDIA options like the Geforce GTX 760 and GTX 770. With these cards, you'll have no problem gaming at 1080p HD with some of the eye candy turned on. For us, the performance is really hard to beat at that price.
Select these cards on an Edge Z55 – Configure Now!
High-End
If you're like us and lust for only the very best, the highest scores, and the most eye-popping graphics possible at resolutions up to 4K, you'll need a high end graphics card – or several in SLI or Crossfire. With 3GB of RAM and memory bandwidth of 336 GB/sec and 875MHz base clock speed, at the top of this high-performance heap is the NVIDIA GeForce GTX 780 Ti. If you also dabble in workstation-type applications or heavy duty computing, the GeForce GTX TITAN Black is a great option with its unlocked CUDA cores. For an AMD alternative, the Radeon R9 295X2 will also not disappoint.
Induce some envy by adding one of these cards to a Raptor Z95 – Configure Now!
The following two tabs change content below.
Josh Covington
Josh has been with Velocity Micro since 2007 in various Marketing, PR, and Sales related roles. As the Director of Sales & Marketing, he is responsible for all Direct and Retail sales as well as Marketing activities. He enjoys Seinfeld reruns, the Atlanta Braves, and Beatles songs written by John, Paul, or George. Sorry, Ringo.
Latest posts by Josh Covington (see all)