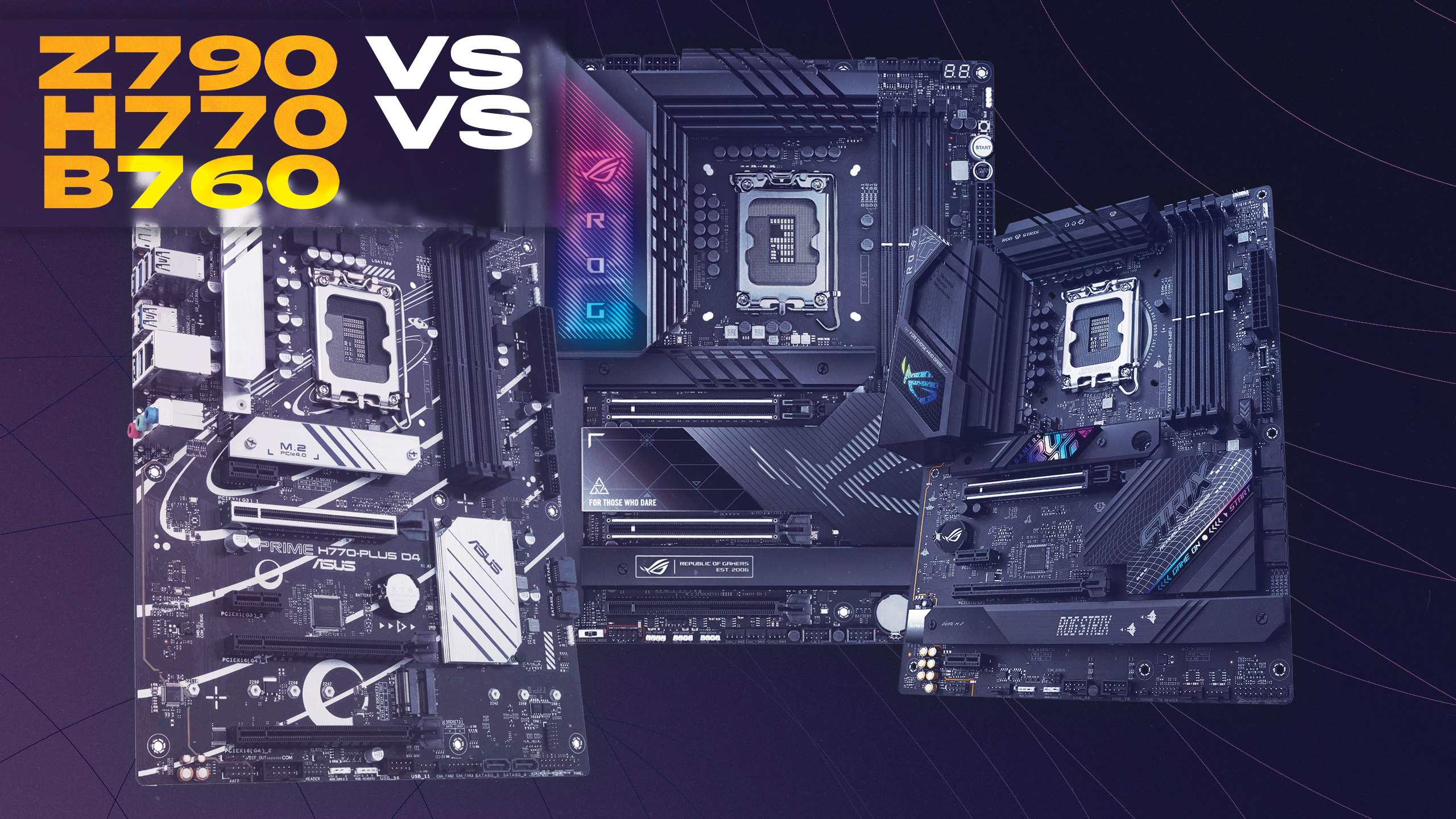 Intel's latest 700 series chipset motherboards are designed to support both 12th Gen and the latest 13th Gen Core processors. But what about within the 700 series, which is the best choice for you and your build (i.e. Z790 vs H770 vs B760)? In this post, we'll briefly explore each option to help you make a smart and informed decision.
About Z790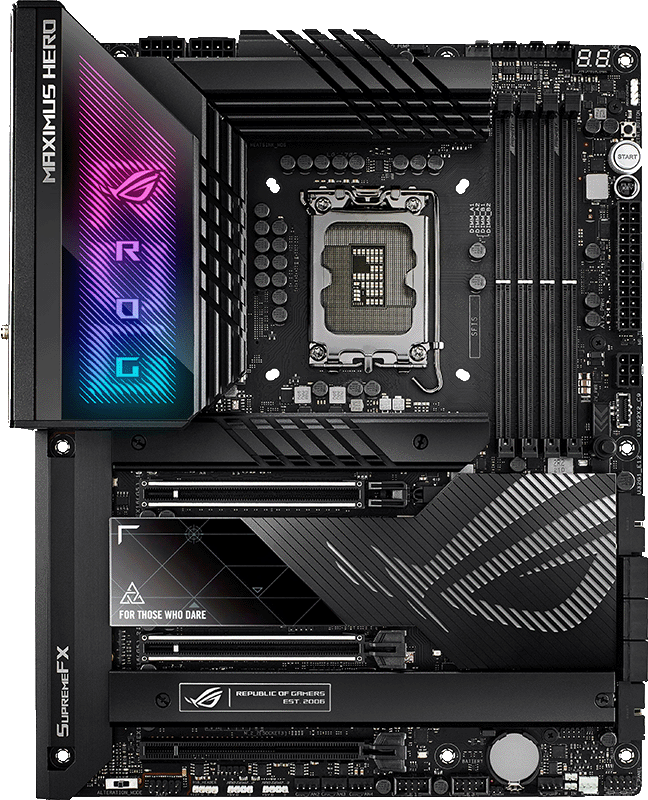 Z790 is Intel's premiere chipset for the LGA1700 socket. Though it doesn't offer many advantages over the Z690, there are definitely reasons to choose Z790 over the other 700 series options. For one, Z790 is the only chipset of the 700 series with the appropriate power stages and VRMs to support overclocking. So if an overclocked i5-13600k, i7-13700k, or i9-13900k is what you're going for, this is the one for you. But, even if you aren't overclocking but are interested in one of those processors, the better power management and cooling will result in a more stable overall PC.
In addition to overclockability, Z790 provides more PCIe lanes and higher speed USB 3.2 type ports than the alternatives. See the chart below for details.
Best for: Enthusiast builds, Gaming, K processors (e.g. i9-13900k)
About H770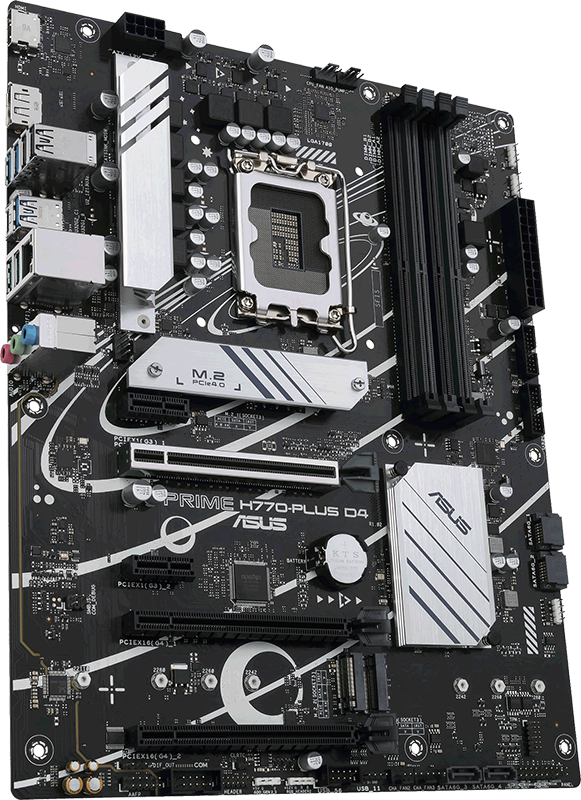 H770 is the middle of the road 700 series option. It offers much of the same functionality and connectivity of Z790, but without the overclocking support. Like the Z790, it also supports both of the currently available sets of LGA1700 processors, though due to its weaker cooling capability, will do best with the non-k parts like the i9-13900. Being more of a budget chipset, H770 does offer fewer connectivity options, especially with the high speed USB 3.2 ports.
Best for: Higher end Home Office Builds, non k processors
About B760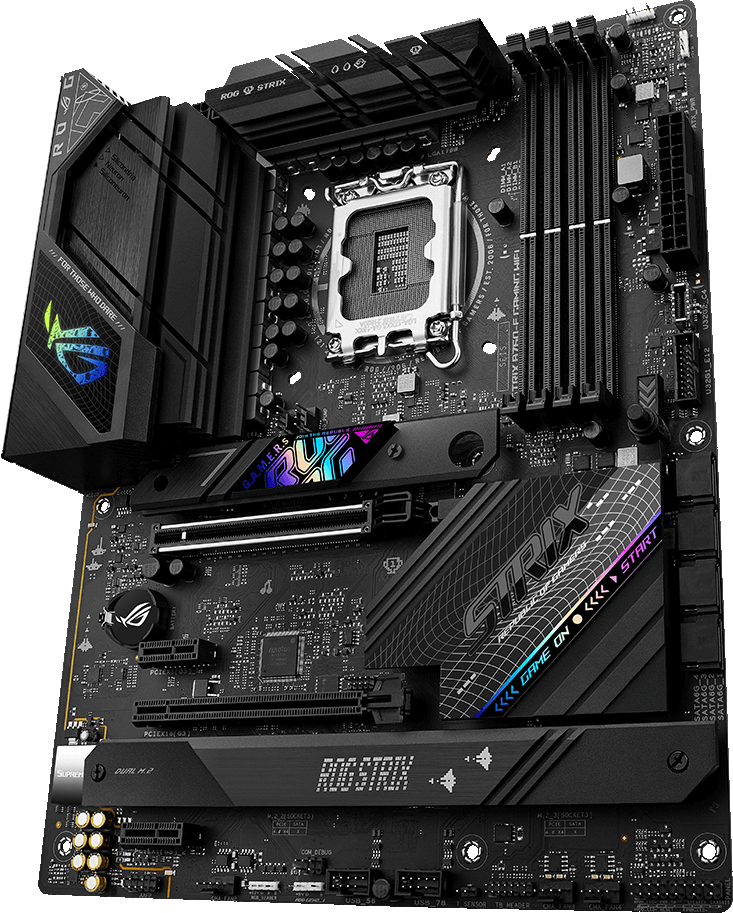 B760 is Intel's budget friendly option for 12th and 13th Gen Core processors. Like the other two chipsets we've already discussed, it offers the same basic functionality, but with a much more stripped down feature set like fewer SATA, USB 3.2, and PCIe lanes. The B760 is not intended to be used with the higher end of the processor product stack, but can be a good fit for small form factor builds where connectivity is limited by board size anyway.
Best for: Budget builds, home office systems, small form factor PCs
Z790 vs H770 vs B760 – A Comparison
| | | | |
| --- | --- | --- | --- |
| | Z790 | H770 | B760 |
| Socket | LGA1700 | LGA1700 | LGA1700 |
| Supports 12th Gen | yes | yes | yes |
| Supports 13th Gen | yes | yes | yes |
| Overclockable | yes | no | no |
| RAID Support | SATA/PCIe | SATA | SATA |
| RAM Type | DDR4 or DDR5 | DDR4 or DDR5 | DDR4 or DDR5 |
| MaxPCIe Lanes | 28 | 24 | 14 |
| Max USB Ports | 14 | 14 | 12 |
| USB 3.2 Gen 2×2 | 5 | 2 | 2 |
| USB 3.2 Gen 2×1 | 10 | 4 | 4 |
| USB 3.2 Gen 1×1 | 10 | 8 | 6 |
| Max SATA Ports | 8 | 8 | 4 |
Configure your next Z790, H770, or B760 system here.
The following two tabs change content below.
Josh Covington
Josh has been with Velocity Micro since 2007 in various Marketing, PR, and Sales related roles. As the Director of Sales & Marketing, he is responsible for all Direct and Retail sales as well as Marketing activities. He enjoys Seinfeld reruns, the Atlanta Braves, and Beatles songs written by John, Paul, or George. Sorry, Ringo.
Latest posts by Josh Covington (see all)