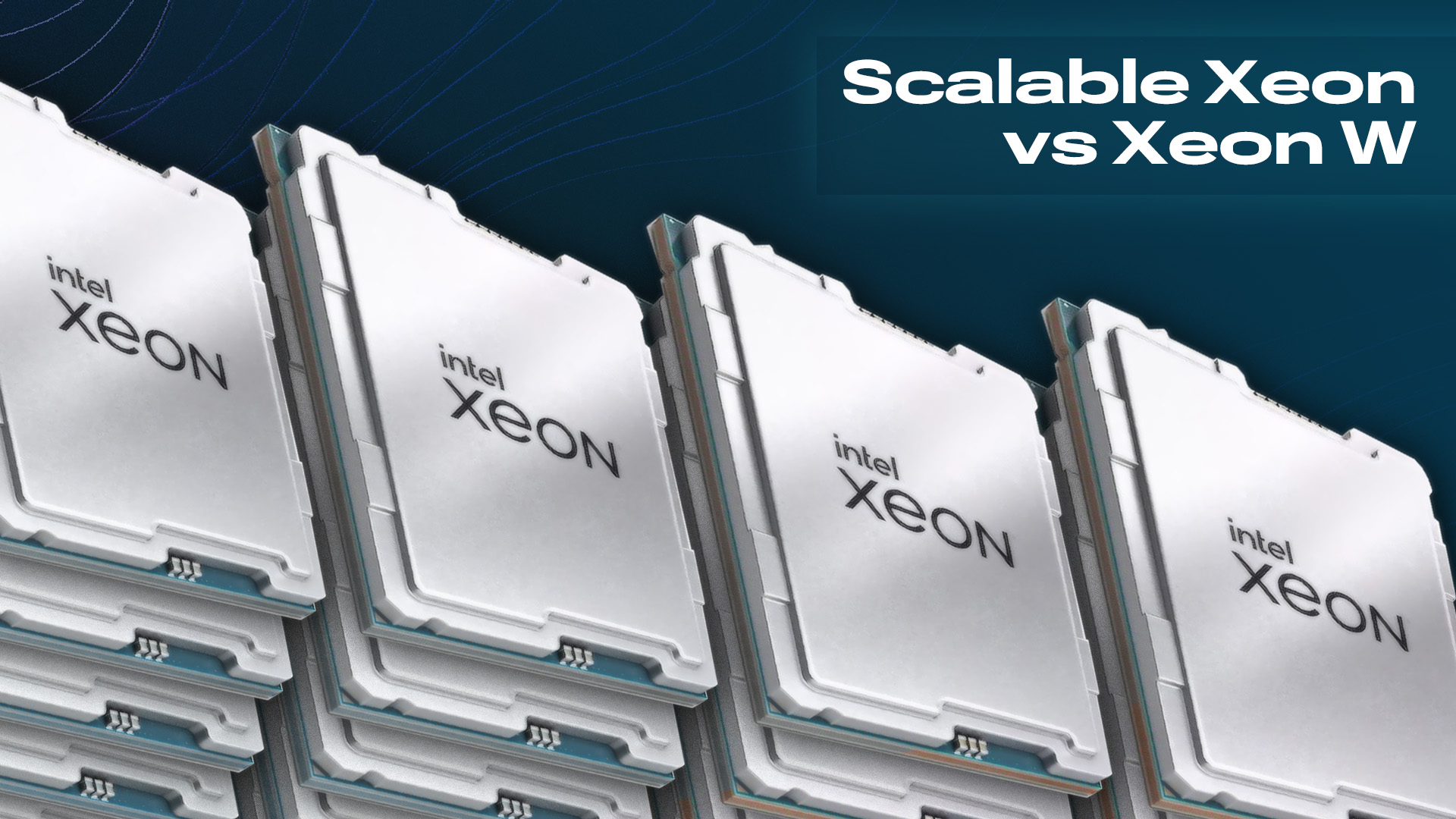 Intel launched its Xeon line in 1998 and for the majority of the last 25 years, it dominated the professional workstation landscape. But a few year ago, AMD's Threadripper came to town, and began to seriously take away Xeon's market share with much higher core counts and frequency. Now, Intel has fired back with a new professional architecture called Sapphire Rapids and 4th Gen Scalable Xeon and Xeon W-3400 series. Are either of these new Xeons a good fit for you and how are they different? Let's compare Scalable Xeon vs Xeon W Series.
About Sapphire Rapids
Sapphire Rapids is the code name for Intel's latest Xeon processors, released in Q1 2023. They use the 10nm Golden Cove architecture, utilize the LGA 4677 socket and support modern features such as DDR5 ECC RAM and PCIe Gen 5.
Scalable Xeon – Who is it for?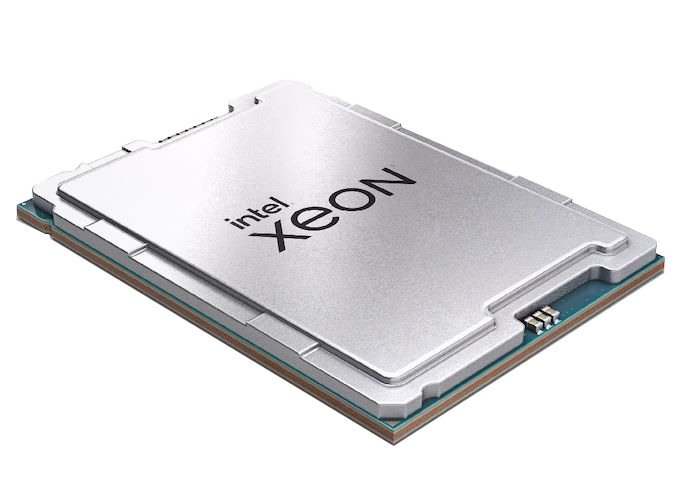 Scalable Xeon, and specifically 4th Gen with Sapphire Rapids architecture is Intel's option for multi-core server platforms and highly threaded workstations. The main advantage of the platform is that it's, well, scalable, meaning it supports dual CPU sockets and with some skus, four sockets. This allows you to scale up the performance to theoretically 4 x 60 cores. The downside with Scalable Xeon though is with that high core count and scalability comes lower base frequencies, making them a poor choice for any frequency bound application like CAD.
Best for – Servers, highly threaded applications, dual socket workstations
AMD Comp – Epyc
Xeon W Series – Who is it for?
Intel Xeon W Processors are designed for professional workstations. They offer similar core counts as Scalable Xeon but with higher clock and Turbo speeds to really get after those demanding workflows that need both. They come in two main varieties – W-3400 and W-2400 – both of which have a similar set of features, though the W-3400 are exclusively on the higher end. None of the Xeon W are scalable though, so a single socket is all you get.
Best for – Pro level workstations, VFX, 3D CAD rendering, AI
AMD – Threadripper
Feature Comparison
| | | |
| --- | --- | --- |
| | Xeon Scalable | W-Series |
| Architecture | Sapphire Rapids | Sapphire Rapids |
| Max cores | 60 (8490H) | 56 (W9-3495X) |
| Turbo Frequency | 4.2GHz (6416H) | 4.8GHz (W7-3455) |
| Socket | LGA 4677 | LGA 4677 |
| Chipset | C741 | W790 |
| Scalability | Yes | No |
| RAM Type | DDR5 | DDR5 |
| ECC Support | Yes | Yes |
| RAM Channels | 8 | 8 |
| Max PCIe Lanes (per CPU) | 80 | 112 |
| Max L3 cache | 112MB (8490H) | 105MB (W9-3495X) |
| Built in Intel Accelerators | Yes | Yes |
Xeon vs. i9
We've gone over the Xeon vs i7/i9 comparison in previous posts, but with the release of the 24-core i9-13900k and its 5.8GHz Turbo speed, should that be a consideration for your next workstation?  Well, if your application is purely single threaded (think AutoCAD and Revit), will only ever need a single GPU, and does not require ECC RAM, then sure. But for multi-core rendering and long term durability, Xeon is still ideal. For more details on why, check out that post linked above.
Scalable Xeon vs W Series – Which is best?
Which Xeon is best for you really depends on your workflow. If you're looking for maximum total cores or designing a rendering server, Scalable Xeon is the choice. But if higher speed paired with a 24+ core count is necessary to maximize your ROI, we'd recommend Xeon W. Configure each option below to get started.
Configure Scalable Xeon HD360Max
Questions? Give our expert sales team a call at 804-419-0900 for a zero obligation consultation
The following two tabs change content below.
Josh Covington
Josh has been with Velocity Micro since 2007 in various Marketing, PR, and Sales related roles. As the Director of Sales & Marketing, he is responsible for all Direct and Retail sales as well as Marketing activities. He enjoys Seinfeld reruns, the Atlanta Braves, and Beatles songs written by John, Paul, or George. Sorry, Ringo.
Latest posts by Josh Covington (see all)