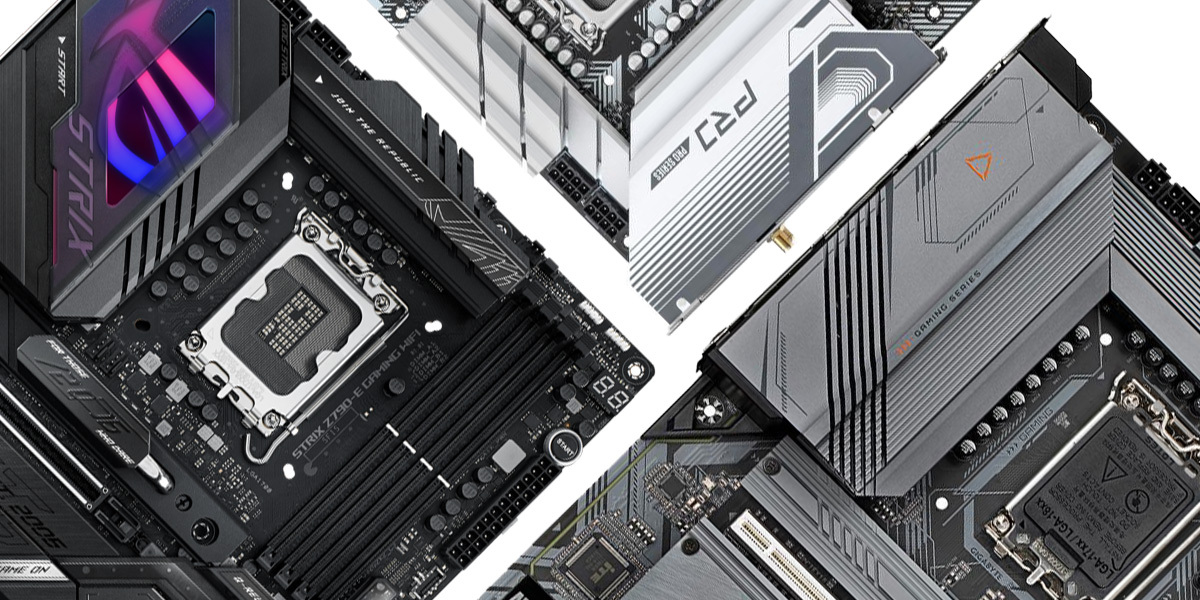 With the launch of 13th Gen Core processors, Intel also released a new top end chipset – the Z790. But how do these new motherboards compare to the previous Gen Z690 and which should you use for your next gaming pc or workstation build? Read on to learn more on Z690 vs Z790.
What is Z790 (…and what's a chipset)?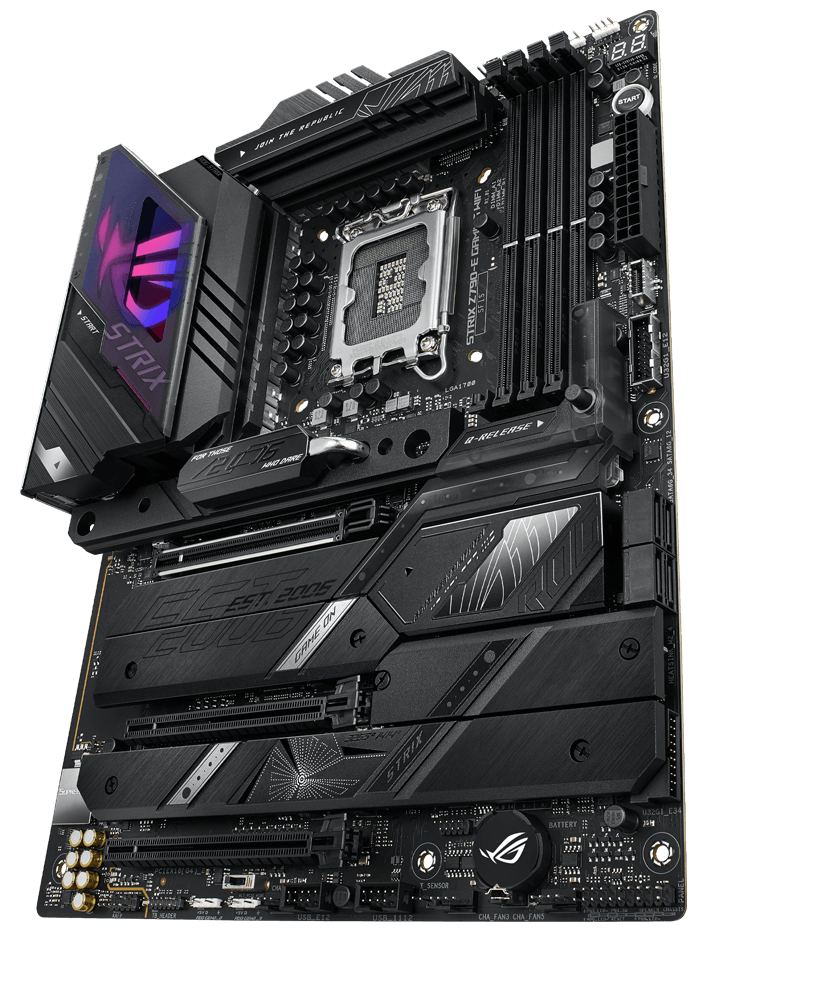 A chipset is a component on a motherboard that's designed by Intel or AMD to work exclusively with their specific processors and essentially facilitates communication between the CPU, storage, RAM, GPU, and I/O. Certain chipsets only support certain features such as PCIe Gen 5, DDR5 RAM, USB 3.2 Gen 2, etc. Specific chipsets also only support specific processors, so when choosing a motherboard, make sure that the included chipset supports your processor of choice.
Z790 is the Intel chipset that supports 12th and 13th Gen Intel Core processors (ie. Core i5-12600k, i9-13900k, etc). It uses the same LGA 1700 socket as the preceding gen Z690, but includes a few additional features that chipset does not. But are those additional features worth it?
Z690 vs Z790 – How do Features Compare?
| | | |
| --- | --- | --- |
| | Z690 | Z790 |
| Intel Socket | LGA 1700 | LGA 1700 |
| 12th Gen Support | Yes | Yes |
| 13th Gen Support | Yes (with BIOS update) | Yes |
| Support Overclocking | Yes | Yes |
| Max RAM speed | 6400 | 6800 |
| Max RAM Capacity | 128GB | 128GB |
| Total PCIe Lanes | 28 | 28 |
| PCIe Gen 5 Lanes | 20 | 20 |
| PCIe Configurations | 1×16+1×4 or 2×8+1×4 | 1×16+1×4 or 2×8+1×4 |
| Max USB 3.2 Gen 2×2 Ports | 4 | 5 |
| Max USB 3.2 Gen 2×1 Ports | 10 | 10 |
| Max USB 3.2 Gen 1×1 Ports | 10 | 10 |
| Max USB 2.0 Ports | 14 | 14 |
As you can see, with a few minor exceptions, the two chipsets are extremely similar in terms of features. One additional notable difference is that because of the additional available I/O throughput of Z790, those boards are more likely to have Thunderbolt 4/USB 4 ports, though both chipsets technically support them.
Performance
We've tested and retested both 12th Gen and 13th Gen processors on Z690 and Z790 chipset boards. But did we find any notable performance difference?
Nope.
It's much more likely you'll see bigger variations processor to processor than you will between two identical motherboard models with differing chipsets. Don't make this choice based on performance.
Which to choose?
Given the nearly identical feature set and the actually identical performance, it's hard to justify paying a premium for Z790 over Z690 in all but the absolute highest end builds. Unless you feel the need for Thunderbolt 4 (and can't find a Z690 board that supports it) or have some DDR5-6800 RAM that needs a home, Z690 is likely the best choice for your next build.
Configure a custom gaming PC or workstation PC with Z690 motherboard here!
The following two tabs change content below.
Josh Covington
Josh has been with Velocity Micro since 2007 in various Marketing, PR, and Sales related roles. As the Director of Sales & Marketing, he is responsible for all Direct and Retail sales as well as Marketing activities. He enjoys Seinfeld reruns, the Atlanta Braves, and Beatles songs written by John, Paul, or George. Sorry, Ringo.
Latest posts by Josh Covington (see all)