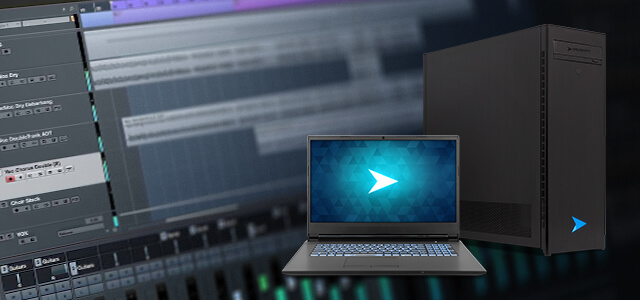 There are a few types of workstation computers. Multimedia workstations are probably the most unique. They typically have a much different set of components not seen in other systems. Below we will cover some of the common parts you should look for.
Multimedia Workstation Components
Processor: High core count CPU's capable of handling video editing software, encoding, and rendering duty.
Capture & TV Tuner Cards: Capture cards and TV tuners are used to pull in video from external sources. You may or may not need one of these depending on your use case.
Graphics Card: Workstation GPU's are typically the choice here. Nvidia Quadro, and AMD Firepro cards offer advance drivers that deliver the accuracy needed for professionals.
Internal Storage/NAS: Multimedia production typically requires A LOT of storage. If you have a large tower it can be housed internally, however NAS (Network Attached Storage) systems are becoming more and more popular due to their increased flexibility.
RAM: Multimedia applications require large amounts of RAM. These systems typically start at 32GB and can go up over 512GB.
External Media Devices: Depending on the type of content you worth with, external media devices, like CD/DVD/Blu-ray drives may be requires. You may also need VHS or projection equipment if you work with older forms a physical media.
Studio Monitors: Sound is an important part of any multimedia production computer. Good studio monitor speakers or headphones offer neutral, and uncolored audio suitable for production.
The following two tabs change content below.
Charlie O'Donnell
Charlie has been a member of Velocity Micro's team since 2018. He has a love for both graphic design and PC gaming.
Latest posts by Charlie O'Donnell (see all)