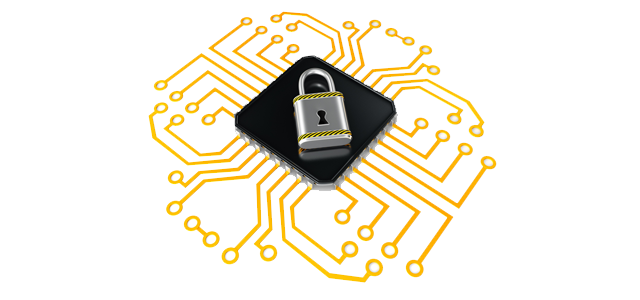 While shopping for a new Intel processor, you may have noticed some advertised as "locked" while others purport to be "unlocked." But what's the difference between Intel locked vs. unlocked processors? Read on to learn more.
Locked vs Unlocked Processors
Unlocked processors, denoted with a k at the end of the model number like the Core i7-12700k are made with an unlocked clock multiplier. This means when paired with the proper chipset like the Z670 and in the hands of a knowledgeable techie, unlocked processors can be Overclocked for faster than factory core speeds. Locked processors cannot be Overclocked.
So does this mean for the non-overclocker that these unlocked processors should just be avoided? Not at all. In order to increase buyer interest in these unlocked "k" processors, Intel has made their fastest processor by stock core speed – the i9-12900k – an unlocked processor with the Alder Lake generation as they did with prior gens that came before. So if the highest processing speed possible is what you need for your specific application, an unlocked CPU may be just what you've been searching for, even if you never intend to Overclock at all.
Overclocking vs. Turbo
You may have noticed that all current Intel i5 and i7 processors list two clock speeds in their specs – "3.3 GHz, up to 3.9 GHz," for example. This is the Turbo feature included with these processors, and while similar in concept to Overclocking, is not the same thing as we refer to it here. Turbo mode is a sort of temporary overclock the processor does to itself automatically when in need of a little extra juice. The turbo process itself is totally seamless and something you wouldn't even realize is happening within the depths of your PC. It's not a feature that's unique only to unlocked "k" processors.
Ready to configure your custom PC powered by an unlocked processor? Check out our selections here.
The following two tabs change content below.
Josh Covington
Josh has been with Velocity Micro since 2007 in various Marketing, PR, and Sales related roles. As the Director of Sales & Marketing, he is responsible for all Direct and Retail sales as well as Marketing activities. He enjoys Seinfeld reruns, the Atlanta Braves, and Beatles songs written by John, Paul, or George. Sorry, Ringo.
Latest posts by Josh Covington (see all)