We've extensively covered the differences between Xeon and i5/i7 previously in this forum. Now let's go over the differences between Intel's Core i7 vs i5. Who needs which processor? Is the i7 always worth the additional investment? And is there really the same delineation with current gen components as there used to be?
Intel Core i7 – the Pros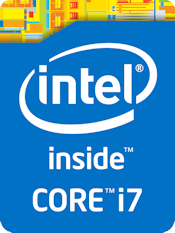 More Cache – L3 Cache is where the processor stores recent calculations to speed them up for future calculations. For example, when working in a spreadsheet, the CPU stores the framework for each number and formula in the cache, making recalculations appear almost instantly. Core i5's have L3 cache but on average, you get about 20% more with an i7.
Higher lock Speed – Though a higher-end i5 does compare favorably to a lower-end i7 in terms of base clock speed, there's no competing against the top of the line i7's like the Core i7-12700k. If you need the fastest core speed possible– and subsequent turbo boost – i7 wins hands down.
Hyperthreading – This is the biggie. Hyperthreading (abbreviated as HT often on our site) means that in addition to the physical cores, the processor has an equal number of threads or "virtual cores," effectively doubling the number of available processing cores. Starting with 10th Gen (for example i5-10600k), Intel included this feature on i5, although previously it had been relegated to i7 and above only as a major delineation factor, so be sure to check the number of threads vs cores on the specific processor you're interested in.
Best for: premium gaming, video edition, media creation, professional-level Photoshop
Intel Core i5 – the Pros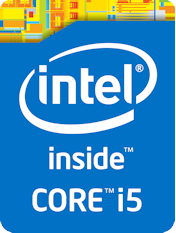 Value – the lower price point of the Intel Core i5 series translates into better value for many consumers, especially if your application does not take advantage of the performance advantages outlined above.
Six Cores+ – Though lacking some of those additional features of the i7 outlined above, all Core i5 processors have at least six physical cores, making them great for mid-level multitasking and applications not specifically optimized to access virtual cores.
Best for: mid level gaming, home office applications, most photo editing, audio manipulation
To see for yourself how i7 vs i5 compare, configure our award winning Raptor Z55.

The following two tabs change content below.
Josh Covington
Josh has been with Velocity Micro since 2007 in various Marketing, PR, and Sales related roles. As the Director of Sales & Marketing, he is responsible for all Direct and Retail sales as well as Marketing activities. He enjoys Seinfeld reruns, the Atlanta Braves, and Beatles songs written by John, Paul, or George. Sorry, Ringo.
Latest posts by Josh Covington (see all)