AMD FX | Up to 8 powerful cores
Unleash up to 5.0 GHz of turbo clock speed.
No premium to pay. No code to input. Just unrestrained, overclockable power right away.1
Dominate your games with unlocked, maximum tunable performance.
AMD FX 9590
AMD FX 9370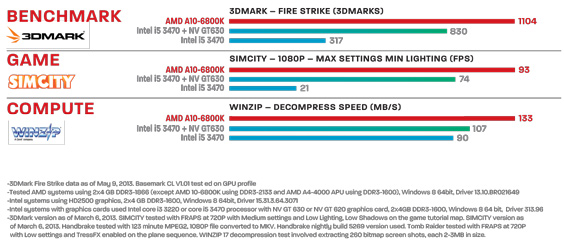 VISION™ M35


This AMD system is designed to offer screaming computer power for both gaming and HD content. Built in a solid aluminum chassis using premium components and our trademarked precision and benchmarking for maximum performance and remarkable reliability. A rare combination of muscle and value, perfect for the enthusiast looking to live on the bleeding edge.

Use your PC as a home theater
Fly through the web, email, and home office tasks
Get more done with increased multitasking ability
Compile your library of digital music and media
Keep in touch with friends and family
Choose between Windows® 7 and 8


Starting at $2799

Configure Yours Now

Additional hardware (e.g., Blu-ray drive, USB 3.0, HD or 10-bit monitor, TV tuner, wirelessly enabled HDTV) and/or software (e.g., multimedia applications) are required for the full enablement of some features. HD Video display requires an HD video source. Not all features may be supported on all components or systems—check with your component or system manufacturer for specific model capabilities and supported technologies.
1AMD's product warranty does not cover damages caused by overclocking, even when overclocking is enabled via AMD hardware or software.

For additional information on AMD product features and partner attribution, please go to www.amd.com/legal.

© 2013 Advanced Micro Devices, Inc. All rights reserved. AMD, the AMD Arrow logo, Radeon and combinations thereof are trademarks of Advanced Micro Devices, Inc. All other products names are for reference only and may be trademarks of their respective owners.