The award-winning performance of a boutique PC in an amazingly small package. At just 13" tall, 8" wide, and 9" deep, the Vector Z15 squeezes all of our hand craftsmanship and expert engineering into a compact mITX design to create an incredible home and office system for the whole family. Inspired by the compact, envy-inducing V8 engines of classic muscle cars, the Vector Z15 is small enough to fit in any home office and powerful enough to tackle any task.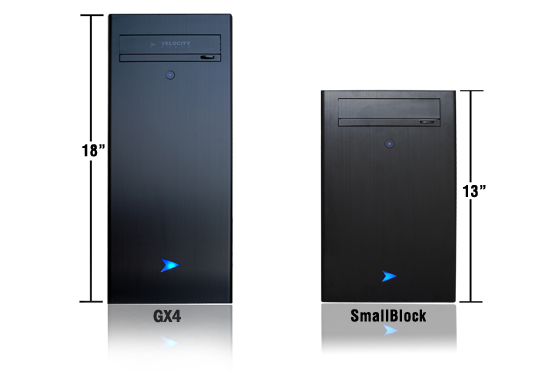 The Vector Z15 was designed by our expert engineers to be both small and compact, while also powerful enough to tear through home office tasks without blinking.

It's that stunning performance and precision engineering in perfect balance that makes it so special. For some, it would be remarkable. For us, it's just business as usual.

We use only the very latest premium retail grade parts in the Z15 for maximum performance and reliability in a small package. Each component is hand selected and pre-qualified to provide only the most jaw dropping experience possible. That means when you make a part selection in our custom configurator, it has already been tested, verified, and approved to meet our standards in this specific form factor.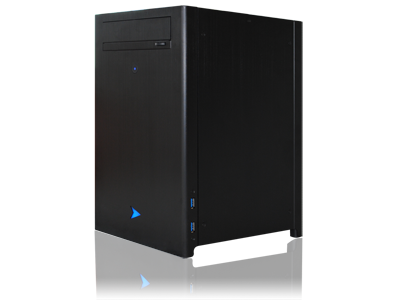 The Vector Z15 was specially designed by our expert engineering team to pack as much muscle as possible into a sleek and sophisticated looking mITX chassis that uniquely merges aesthetics and function.
At just 13" tall, the Vector Z15 goes everywhere and fits anywhere.
Brushed metal finish and clean, straight lines create a look that fits any decor.
Solid aluminum construction acts as a giant heat sink to passively pull heat away from vital components.
Fanless construction makes for whisper quiet operation.
Front USB 3.0 ports provide easy access for your most frequently used devices.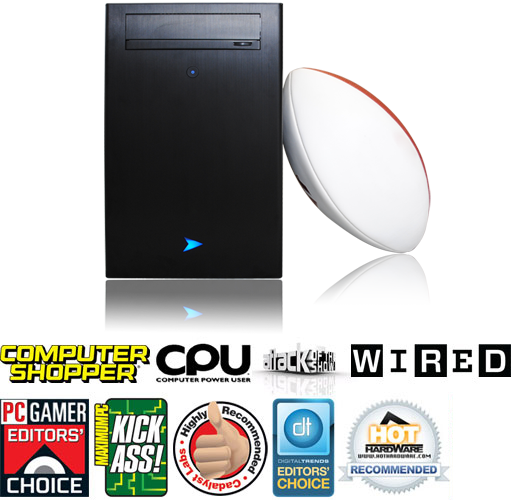 Since our first review in 2002, no PC manufacturer has won more awards from the press than has Velocity Micro. CNET's current choice for mid-range gaming and featured in PC Magazine, PC Gamer, Maximum PC and many more, the Z25 continues to be lauded by reviewers and customers alike for its performance, build quality, and stunning design.

"The best computer company I have dealt with ever." -Ross D.
"BEST PC I HAVE PURCHASED TO DATE." – Fernando C.
"Bragging rights? You bet!" –Steve W.
Read Reviews

Before shipping, the Z15 endures a grueling set of tests and quality control measures that would bring most systems to their knees. Stress tests, extensive reboots, an overnight burn in, and an exhaustive 200-point QA checklist ensure that every Z15 meets our own lofty standards.

Sure, it's more work. But no one ever said that creating something this remarkable would be easy...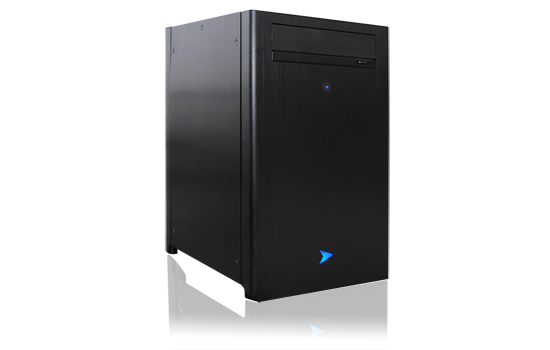 Every Velocity Micro PC comes with complimentary lifetime business hours phone support. And the best part — a call placed to our expert, non-tiered support team will never be routed anywhere offshore. Not ever. It's like having your own personal geek, just a phone call away.

It costs us more, but we refuse to let anything get in the way of an astonishing customer experience.

Each and every Velocity Micro PC is shipped from and supported by our Richmond, VA headquarters. We don't outsource. We don't cut corners.

We don't compromise. It's just that simple.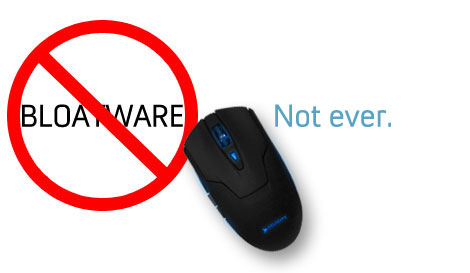 If you've ever bought a computer from the behemoth, mass produced competition, you know bloatware. Free trials you don't want, software you didn't ask for, search bars you'll never use – all choking your system.

We don't do it, and we never will. With Velocity Micro, we only install what you ask us for, and not a thing more.

Vector™ Z15


Configure Now