Designed and assembled by the same master craftsmen that build our ultra performance systems, the remarkably affordable Campus Edition provides the reliability and dependability you need for a back to school PC. This compact design fits in any dorm while ultra-performance hardware can tackle any task. Why spend your money on a product mass produced overseas and full of bloatware when you can get a custom, hand built PC for the same price? Don't wait - this is a limited time special.

Configure Now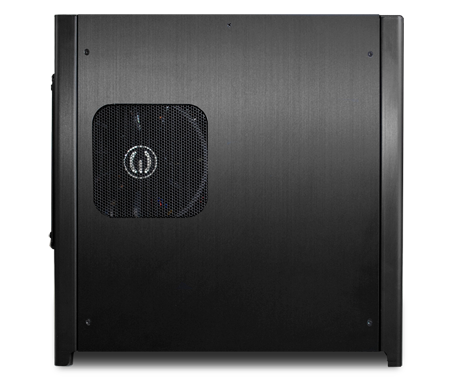 This year's Campus Edition was designed to be not only be efficient and affordable, but powerful as well. With superior craftsmanship and only the most powerful parts available, you can render faster, edit quicker, and get more done. Simply put, this system blows the other guys away. It's the perfect PC for the whole family.

This system features the latest retail grade processors from Intel® for maximum performance and reliability to get you through all four years. Each component is hand selected and pre-qualified to provide only the most jaw dropping experience possible. That means when you make a part selection in our custom configurator, it has already been tested, verified, and approved to meet our standards.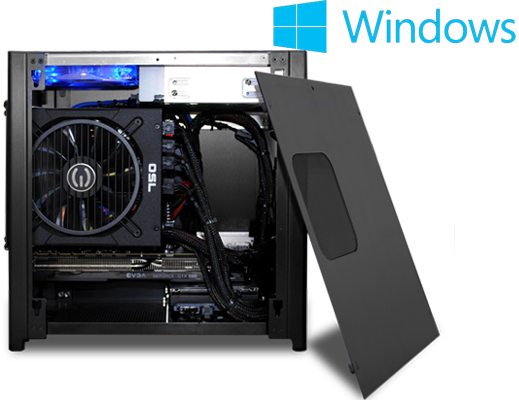 The Vector™ Campus Edition comes in our NX chassis, specially designed by our expert engineering team to uniquely merge aesthetics and function to create a look that fits any décor for the dorm, home, or office.
Front USB 3.0 and audio jacks provide easy access to your most frequently used ports.
At just 13" tall, compact size fits on any desk or in any dorm.
Strategically placed side vent allows air to flow freely for overall superior cooling and stability
Extended depth chassis is compatible with even the largest graphics cards available

Since our first review in 2002, no PC manufacturer has won more awards from the press than has Velocity Micro. Again and again, reviewers have lauded Velocity Micro PCs for their stunning build quality, blazing speed, and expert support.

"The best computer company I have dealt with ever." -Ross D.
"BEST PC I HAVE PURCHASED TO DATE." – Fernando C.
"Bragging rights? You bet!" –Steve W.
Read Reviews

Before shipping, the Campus Edition endures a grueling set of tests and quality control measures that would bring most systems to their knees. Stress tests, extensive reboots, an overnight burn in, and an exhaustive 200-point QA checklist ensure that every system meets our own lofty standards.

Sure, it's more work. But no one ever said that creating something this remarkable would be easy...

Every Velocity Micro PC comes with complimentary lifetime business hours phone support. And the best part – a call placed to our expert, non-tiered support team will never be routed anywhere offshore. Not ever. It's like having your own personal geek, just a phone call away.

It costs us more, but we refuse to let anything get in the way of an astonishing customer experience.

Each and every Velocity Micro PC ships from and is supported by our Richmond, VA headquarters. We don't outsource. We don't cut corners.

We don't compromise. It's just that simple.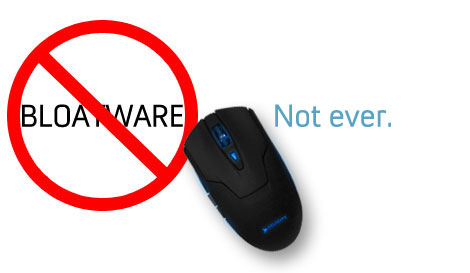 If you've ever bought a computer from the behemoth, mass produced competition, you know bloatware. Free trials you don't want, software you didn't ask for, search bars you'll never use – all choking your system.

We don't do it, and we never will. With Velocity Micro, we only install what you ask us for, and not a thing more.

2017 Vector™ Campus Edition

Configure Now