Designed for lighter gaming, media editing and creation, and enthusiast activities, the lean and mean Raptor™ Z40 in our new NX chassis is a head-turner. By combining the very latest bleeding edge components with our trademarked care and craftsmanship, we've created a PC that surpasses even our own extreme standards. A perennial award-winner for a reason. Truly remarkable.

Learn More - NX
Configure Now
"The Raptor Z40 gives gamers and professionals enough under the hood to handle any task, and doesn't ask for half of your desk in return." Chris Stobing. Digital Trends' Velocity Micro Raptor Z40 Review.
"A lean, clean small-profile gaming machine...[the] Raptor Z40 should be on your short list." PC World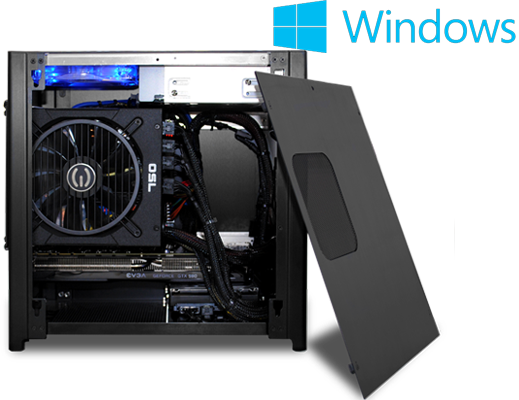 The Raptor™ Z40 was designed to be the most efficient, jaw dropping, value-based desktop available anywhere. Our engineers have designed and refined the Z40 by specially selecting parts for extreme bang for the buck and tuning them for peak performance. It's that stunning performance and precision engineering in perfect balance that makes it so special. For some, it would be remarkable. For us, it's just business as usual.

We use only the very latest premium retail grade parts from Intel®, NVIDIA®, and AMD® in the Raptor™ Z40 for maximum performance and reliability. Each component is hand selected and pre-qualified to provide only the most jaw dropping experience possible. That means when you make a part selection in our custom configurator, it has already been tested, verified, and approved to meet our standards.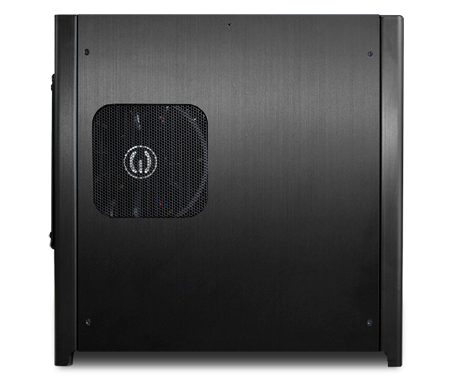 The Raptor™ Z40 was specially designed by our expert engineering team in our Small Form Factor NX chassis to uniquely merge aesthetics and function to create a look that fits any décor.
Able to hold up to four hard drives, the NX is in a class by itself for small form factor PCs.
Quick release, hot swappable hard drive cage makes upgrades simple and tooless.
Maximum, Simple Connectivity. With side mounted dual USB 3.0 ports along with microphone and headphone jacks, connectivity of your favorite peripheral devices just got easier.
Top-mounted exhaust fan pulls heat up and out
The aluminum chassis works as a giant heat sink, to pull warm air away from your components rather than trapping it like steel or plastic cases do.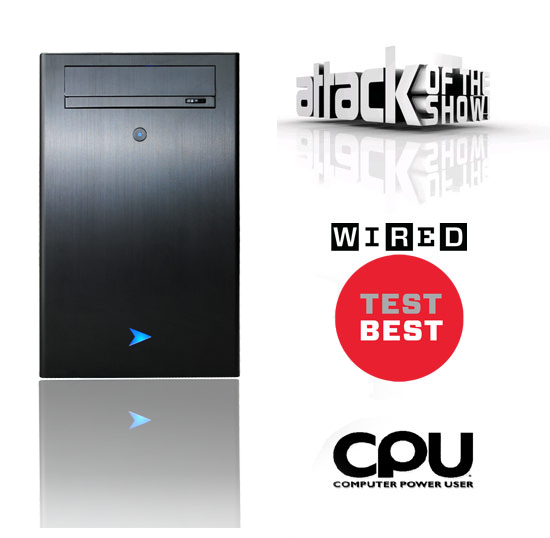 We're obsessed with perfection – there are no assembly lines here. As with all Velocity Micro PCs, each Raptor™ Z40 is hand built by expert engineers, meaning every screw is turned by hand and each cable is clipped and tucked away with care. The end result is better airflow and thermal properties, translating into a more stable, longer lasting PC that's easier to service and upgrade.

Since our first review in 2002, no PC manufacturer has won more awards from the press than has Velocity Micro. Featured in CNET, PC Magazine, PC Gamer, Maximum PC and many more, the Z40 continues to be lauded by reviewers and customers alike for its performance, build quality, and stunning design.

"The best computer company I have dealt with ever." -Ross D.
"BEST PC I HAVE PURCHASED TO DATE." – Fernando C.
"Bragging rights? You bet!" –Steve W.
Read PC Mag Review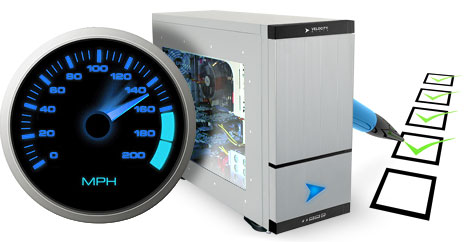 Before shipping, the Raptor™ Z40 endures a grueling set of tests and quality control measures that would bring most systems to their knees. Stress tests, extensive reboots, an overnight burn in, and an exhaustive 200-point QA checklist ensure that every Raptor™ Z40 meets our own lofty standards.

Sure, it's more work. But no one ever said that creating something this remarkable would be easy...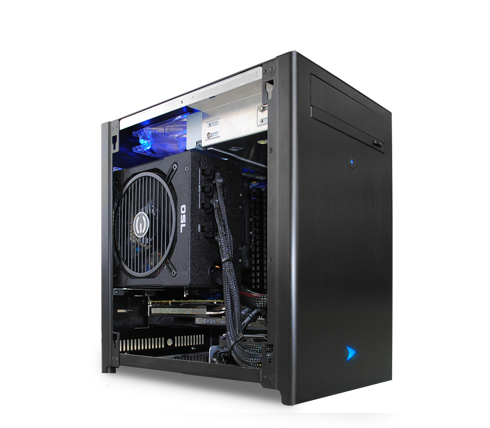 Every Velocity Micro PC comes with complimentary lifetime business hours phone support. And the best part – a call placed to our expert, non-tiered support team will never be routed anywhere offshore. Not ever. It's like having your own personal geek, just a phone call away.

It costs us more, but we refuse to let anything get in the way of an astonishing customer experience.

Each and every Velocity Micro PC ships from and is supported by our Richmond, VA headquarters. We don't outsource. We don't cut corners.

We don't compromise. It's just that simple.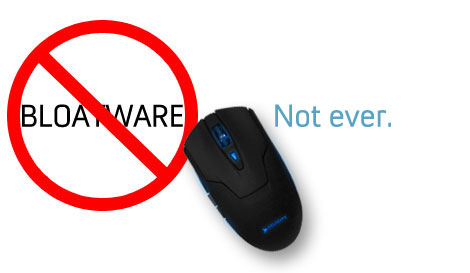 If you've ever bought a computer from the behemoth, mass produced competition, you know bloatware. Free trials you don't want, software you didn't ask for, search bars you'll never use – all choking your system.

We don't do it, and we never will. With Velocity Micro, we only install what you ask us for, and not a thing more.

Raptor™ Z40

Configure Now
Reprinted from www.digitaltrends.com with permission. Copyright 2015 Designtechnica Corporation dba Digital Trends.