If you've been searching for the most extreme, most refined, most powerful PC on the planet, you've found it. For years, Overdrive PC™ has been known for building absolutely mind-blowing PCs, overclocked beyond imagination. Velocity Micro now proudly carries on that tradition.
Each Overdrive PC™ is hand built with pride by our expert engineers using elite grade components and our trademarked Hyperclocking™ process. This unwillingness to compromise is how we create a PC that's truly innovative; a PC the blows the doors off the competition.

Configure Now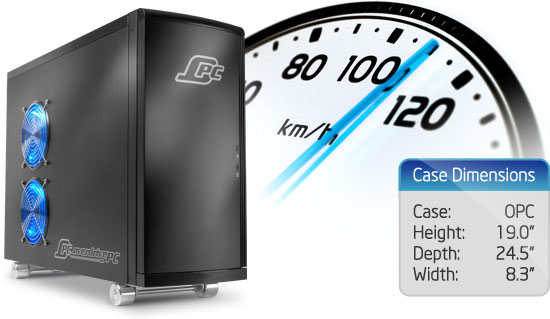 Through our continually-refined HyperClocking™ Technology, we ensure the highest levels of performance obtainable in each and every Overdrive PC™ we create. This advanced engineering process results in "free power" for our customer, meaning you get more power for the money with this system than anywhere else. Period.

Each and every component that goes into an Overdrive PC™ is scrutinized and hand selected for peak performance, meaning you only get the most elite parts in your system. The end result is superior performance, unparalleled stability, and a remarkable experience.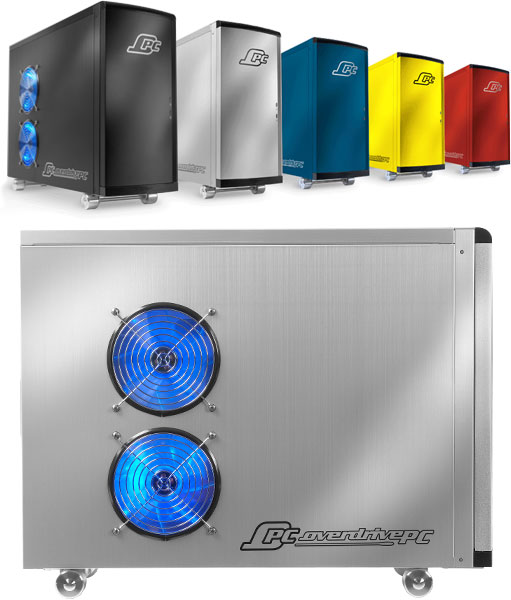 We integrate the highest achievable standards and advanced assembly techniques into every PC, regardless of cost or application. Through our highly advanced SureCool System™ and HyperClocking™ Technology and optimized software configurations, we are able to consistently push the technology envelope.

Overdrive PCs are precision crafted by Velocity Micro's expert engineers. Right down to even the most minute detail, we operate on the same level of extreme perfection that you would expect from a world class sports car.

We stand by every Overdrive PC™ that leaves our doors. Each system we build is covered by a three year warranty and lifetime phone support from our award winning technicians who have been extensively trained to understand the intimate workings and optimal functioning of our innovative systems.
Overdrive PC™
Starting at $7,959
Configure Now