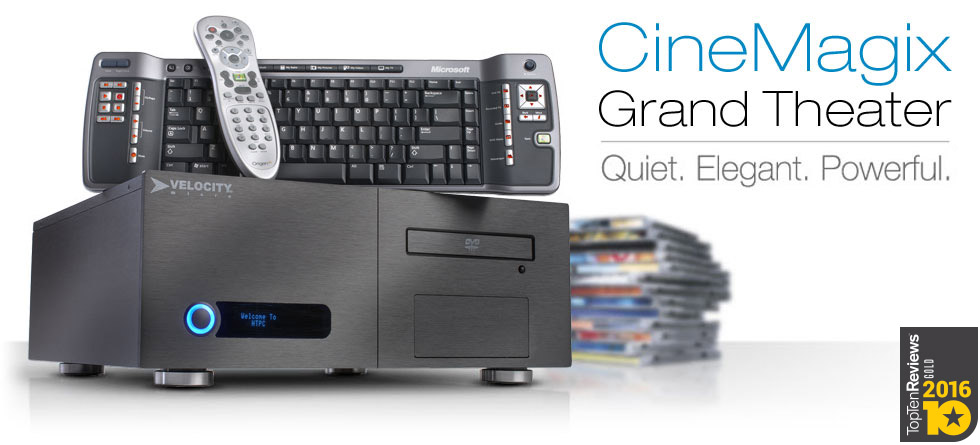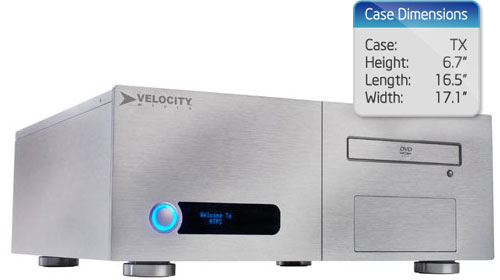 It's Okay to Stare.
The CineMagix™ Grand Theater Entertainment System is the perfect convergence device between traditional entertainment and digital multimedia. Store your music for instant access, record up to four of your favorite TV shows digitally at once, create photo slideshows, and access the web from your TV. CableCARD support allows you to watch premium digital cable content on your TV without the need for a cable box or PVR! Designed for Dolby Home Theater.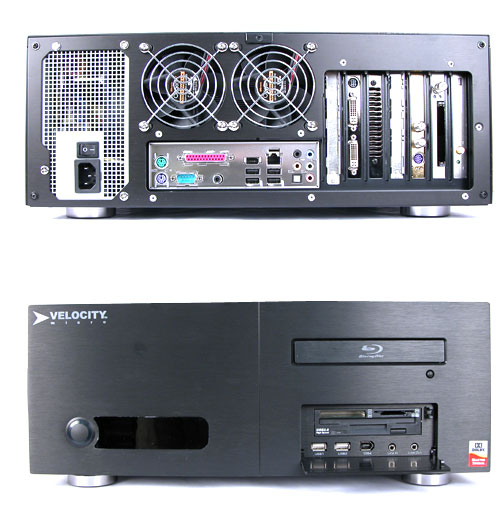 A Legacy of Excellence
Since our first review in 2002, no PC manufacturer has won more awards from the press than has Velocity Micro. The CineMagix Grand Theater continues that legacy by combining design, power, efficiency, and convenience into one remarkable package.
100% US Tech Support
Every Velocity Micro PC comes with complimentary lifetime business hours phone support. And the best part – a call placed to our expert, non-tiered support team will never be routed anywhere offshore. Not ever. It's like having your own personal geek, just a phone call away. It costs us more, but we refuse to let anything get in the way of an astonishing customer experience.
No Bloatware
If you've ever bought a computer from the behemoth, mass produced competition, you know bloatware. Free trials you don't want, software you didn't ask for, search bars you'll never use – all choking your system. We don't do it, and we never will. With Velocity Micro, we only install what you ask us for, and not a thing more.