How do I disable automatic restart on system errors?
When your PC encounters an error that it cannot safely recover from, the default action is to restart the system. This automation makes it difficult to troubleshoot the error as it is only on the screen for a few seconds. Follow the steps below to disable this default action.
Go to START > Control Panel > System (if you do not see this, click Classic View on the left first) > click "Advanced system settings" on the left (XP users select the Advanced tab) > click the Settings button under the Startup and Recovery section > ...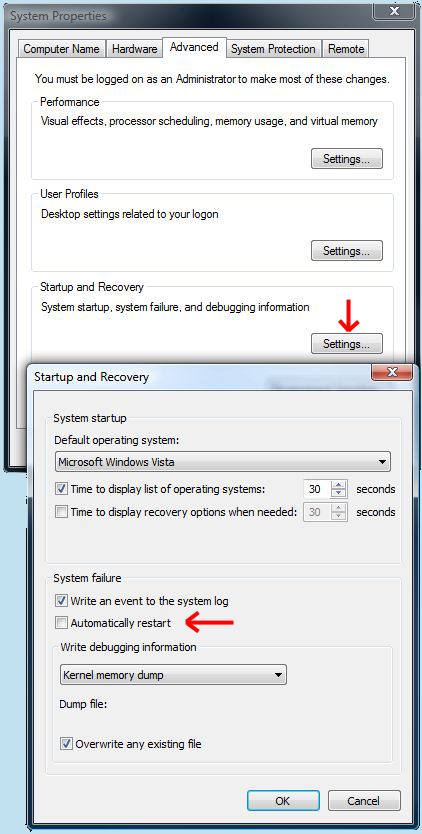 ... Uncheck the second box labeled "Automatically restart" under the "System failure" section > Restart your computer for these changes to take effect. Now you will be able to see any blue screen error that appears, and record the Bug Check Code and any other information offered so that you can research the problem and find a solution.