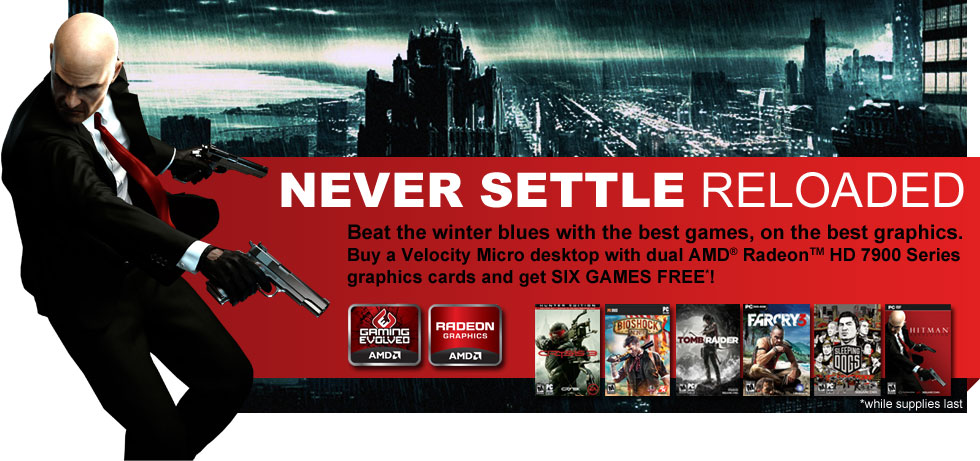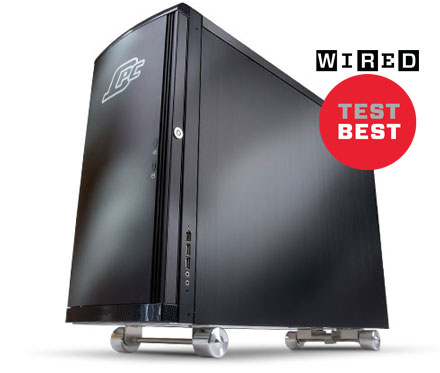 Raptor™ Signature Edition
The Raptor™ Signature Edition was designed by our founder to be the absolute fastest, most envy inducing system available. Winner of dozens of awards for performance, design, and support, the Signature Edition is everything you could want in the ultimate computer, without a single shortcut. Simply put, if you want the best, this is it. Treat yourself to the New PC Experience with this unparalleled PC.
Intel® 2nd Gen Core i7 Extreme Edition processor (Sandybridge-E)
Extreme graphics with up to 3x AMD Radeon HD 7970s in CrossFire
USB 3.0 and SATA 6 Gb/s support
An additional level of tweaking, tuning, and updates
Award winning, 100% US based technical support
Your choice of Windows® 7 or 8
Starting at $4,999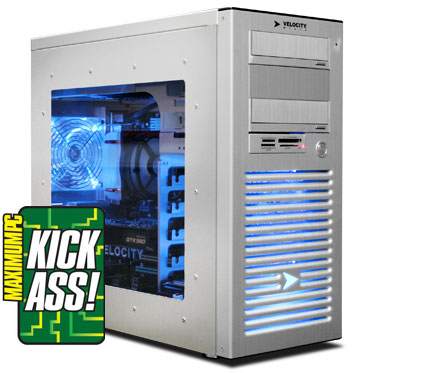 Raptor™ Z90
Meet your dream PC. Designed and assembled by master craftsmen, each custom assembled Raptor™ Z90 spends a full week being tuned, tested, and benchmarked for optimal cooling, performance, and longevity. Every screw is turned by hand and every wire tucked away with care. Every part is specially chosen for maximum performance and reliability. There's a reason that this system is one of our most popular, one of our most award winning.
3rd Gen Intel® Core Processors
Extreme graphics with up to 3x AMD Radeon HD 7970s in CrossFire
USB 3.0 and SATA 6 Gb/s support
Award winning, 100% US based technical support
Your choice of Windows® 7 or 8
Starting at $2,999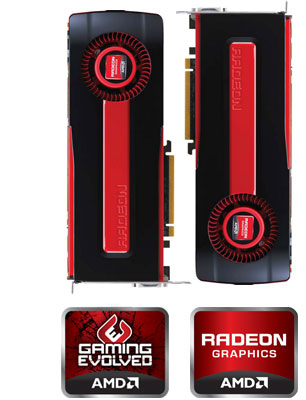 NEVER SETTLE for less than the best.
The AMD® Radeon™ HD 7900-series graphics cards contain the world's first 28nm architecture, the next generation of AMD Eyefinity technology, all-new support for stereo 3D, universal bezel compensation, and brand new display configurations in addition to DirectX 11 support. Armed with the new PCI Express 3.0 standard, multi-GPU configurations with AMD CrossFire technology are just another way to obliterate the competition with the revolutionary AMD Radeon HD 7900-series. Get higher clocks and faster gaming with AMD PowerTune technology, and enjoy improved video quality and enhanced application performance AMD App Acceleration. Take your gaming PC's graphics performance to amazing new levels with an AMD RadeonT HD 7900-series graphics card.
GCN Architecture
Get big performance and pristine image quality with GCN, the only architecture for serious gamers.
AMD Eyefinity¹
You'll dominate opponents with a 3x1 multi-monitor view that lets you see what they cannot.



1: For more information visit www.amd.com/eyefinity. Configurations with up to two active adapters supported. To enable more than two displays, DisplayPort™ displays are recommended.

Terms and Conditions:
*Get Key Codes for free downloads of Crysis 3 (PC Game), BioShock Infinite (PC Game), Tomb Raider (PC Game), Farcry 3 (PC Game), Sleeping Dogs (PC Game), and Hitman : Absolution (PC Game), accessed through the Steam® and EA Origin® online gaming platforms, when you buy an AMD Radeon™ HD 7970, AMD Radeon™ HD 7950 or AMD Radeon™ HD 7970 GHz Edition Graphics Card from a participating retailer between January 22, 2013 and either December 31, 2013 or when supply of Key Codes is exhausted, whichever occurs first. Key Codes must be used by January 31, 2014, after which the Key Codes are void. LIMIT: One (1) free Key Code per game (6 total Key Codes) per person. Internet connection required. Internet connection fees may apply. You must be 17+ to redeem this offer. Offer is subject to geographical limitations. See www.amd.com/neversettlereloadedoffer for complete details. Anticipated release dates for games are as follows: Crysis 3 – February 19, 2013 and BioShock Infinite – March 26, 2013. Game releases may be delayed for reasons that are out of the control of AMD. Void in any jurisdiction where prohibited.

© 2013 Advanced Micro Devices, Inc. All rights reserved. AMD, the AMD Arrow logo, Radeon, and combinations thereof are trademarks of Advanced Micro Devices, Inc. All rights reserved.

Images for Take-Two Interactive Software, Inc. © 2002-2013. Developed by Irrational Games. BioShock, BioShock Infinite, Irrational Games, 2K Games and their respective logos are trademarks of Take-Two Interactive Software, Inc.

Images for Crysis 3 © 2013 Crytek GmbH. All Rights Reserved. Crysis, Crytek and CryENGINE are trademarks of Crytek GmbH. EA and the EA logo are trademarks of Electronic Arts Inc.

Images for Tomb Raider © Square Enix Ltd. 2013. Square Enix and the Square Enix logo are registered trademarks of Square Enix Holdings Co., Ltd. Lara Croft, Tomb Raider, Crystal Dynamics, and the Crystal Dynamics logo are trademarks of Square Enix Ltd. The rating icon is a registered trademark of the Entertainment Software Association. All other trademarks are the property of their respective owners. All rights reserved.