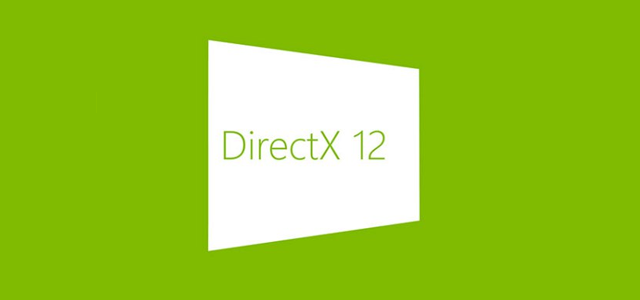 In this week's installment of our ongoing Windows 10 Information and Education series, we're going to dive deeper into one of the Windows 10 features we highlighted in an earlier article – DirectX 12. What is DirectX 12? How does DirectX 12 affect gaming performance? What has us so excited? Read on to find out.
What is DirectX 12?
DirectX is the native Windows code that handles the processing of all visual tasks and multimedia processing involved in playing Windows games. Essentially, it's what runs Windows games and allows you to tap into the power of your hardware. DirectX 12 is the latest version of this code which comes as a part of Windows 10. To get it, you must upgrade to Windows 10 – there's no standalone DirectX upgrade for older versions of the OS.
How does DirectX 12 affect gaming performance?
At the basic level – better frame rates, more realistic visuals, and a more immersive experience over DirectX 11.
Because it allows games to more efficiently utilize multi-core CPUs rather than off-putting the load onto a single core, DirectX 12 will remove some of the visual burden from the GPU to create less overhead, and thus, better performance. Additionally, a new DirectX 12 feature called Explicit Multiadapter allows developers the ability to utilize two different graphic processors in their games. In this scenario, for example, a game could utilize the integrated Intel graphics for basic processing tasks while pushing higher demand processing to the discrete card, again reducing the strain on the discrete GPU and improving overall performance. If that sounds amazing to you, it's because it absolutely is. In order to gain the advantages of Explicit Multiadapter though, developers will have to optimize their software for it, which is not a simple task.
Give us some hard numbers, man!
Ok now, calm down. We understand that touting new features and generic performance improvements is great, but that they also mean nothing without actual numbers. Unfortunately, until the first DirectX 12 optimized games begin launching later this year, we won't have any real world metrics of our own to share. But what we can say is that according to Intel, DirectX optimized games should net you somewhere in the 50% gaming performance improvement range. That's huge, and they're not just blowing smoke. Per Gordon Ung at PC World, those numbers might even be conservative for certain hardware configurations.
Stay tuned for more DirectX 12 benchmarks and suggestions for ideal hardware configurations to take advantage of the new features. Until then, check out this footage from GDC 2015.
The following two tabs change content below.
Josh Covington
Josh has been with Velocity Micro since 2007 in various Marketing, PR, and Sales related roles. As the Director of Sales & Marketing, he is responsible for all Direct and Retail sales as well as Marketing activities. He enjoys Seinfeld reruns, the Atlanta Braves, and Beatles songs written by John, Paul, or George. Sorry, Ringo.
Latest posts by Josh Covington (see all)