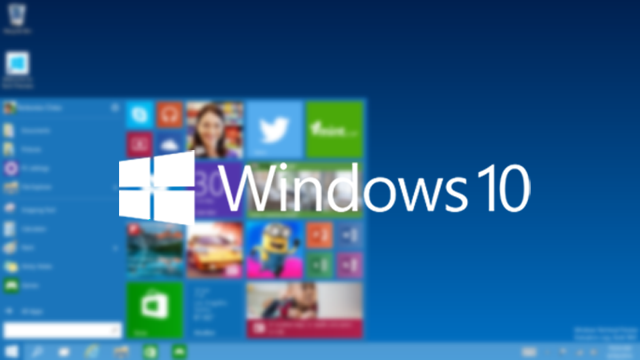 It's no secret – Windows 8 didn't exactly set the world on fire. And while the 8.1 update improved many issues and complaints that customers had, it just couldn't overcome the bad press of the OS's release version. That's the main reason why we still offer Windows 7 Home Premium for our customers, and why we're pumped about the July 29th release of Windows 10. Everything that we've seen points toward Windows 10 being the OS we've all been waiting for. Here are five of the top new features of Windows 10.
Edge Browser – Originally codenamed Project Spartan, Windows 10's embedded browser replacement to IE looks extremely promising. Features like offline reading and on page notations and highlighting along with a more stable platform should reignite the browser wars and force Chrome and Firefox to kick their respective games back up to 11. Read more about Microsoft Edge here.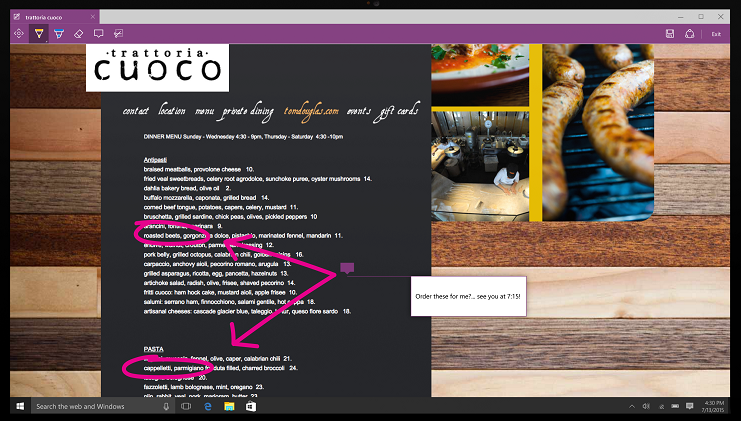 Start button's triumphant return – Removing the Windows Start button and traditional desktop in favor of the Windows 8 Metro GUI was a huge misstep for Microsoft, and they know it. And while Windows 8.1 reintroduced some of those Start Menu features we've all become familiar with, Windows 10 brings the Start Menu back in all its familiar glory with a Windows 7-style menu on the left and quick launch app tiles on the right.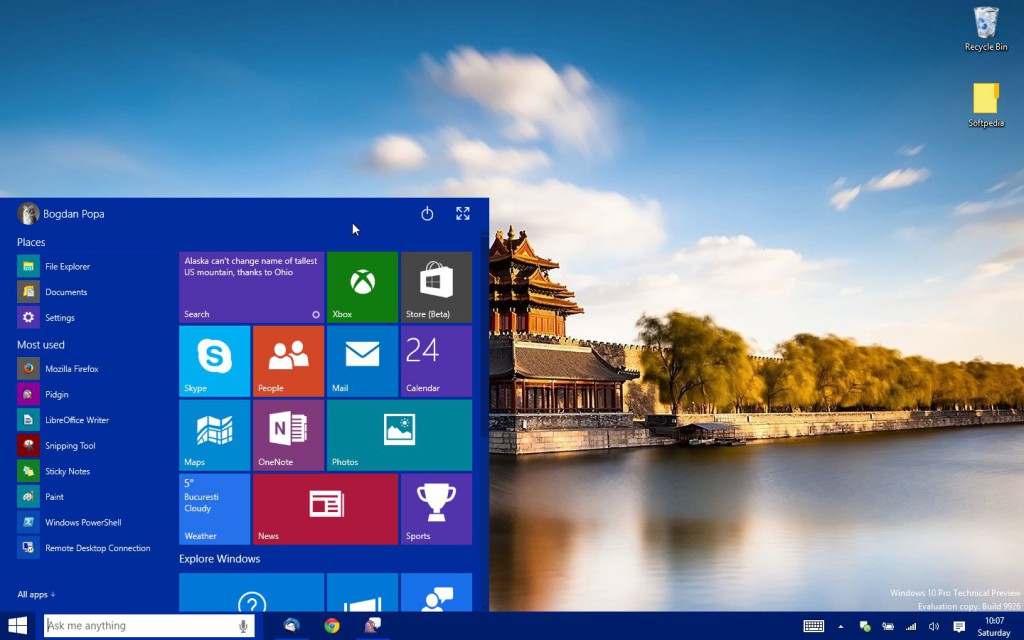 Cortana – This one is maybe my personal favorite. Cortana is Windows' answer to Siri and Google Now, previously only utilized on Windows Phone. But with the launch of Windows 10, the voice activated personal assistant makes her PC debut. With a simple "Hey, Cortana" you can use your voice to schedule meetings, launch apps, perform searches, or dictate emails without ever lifting a finger. The best part is the more you use Cortana, the more she becomes used to your speech patterns and the more useful she becomes.
Virtual Desktops – Setting up and working with several virtual desktops is one way to increase productivity, especially for single monitor users. Think of these virtual desktops as windows within Windows that you can scroll through and switch between just as you would any application while multitasking. It's a feature that's been talked about for years, but makes its official debut on Windows 10.
DirectX 12 – DirectX is the collection of APIs built into each version of Windows that allow for optimized media playback, including gaming. With DirectX 12, you'll see better performance from both integrated and discrete GPUs while gaming at all resolutions as soon as developers begin to fully integrate DirectX 12 into their software. Essentially what this means is that games will become even more immersive with better graphics while requiring less hardware resources.
**EDIT 7/15/15- As of today, we have officially launched Windows 10 for presale with a $50 discount. Click here to configure!
The following two tabs change content below.
Josh Covington
Josh has been with Velocity Micro since 2007 in various Marketing, PR, and Sales related roles. As the Director of Sales & Marketing, he is responsible for all Direct and Retail sales as well as Marketing activities. He enjoys Seinfeld reruns, the Atlanta Braves, and Beatles songs written by John, Paul, or George. Sorry, Ringo.
Latest posts by Josh Covington (see all)