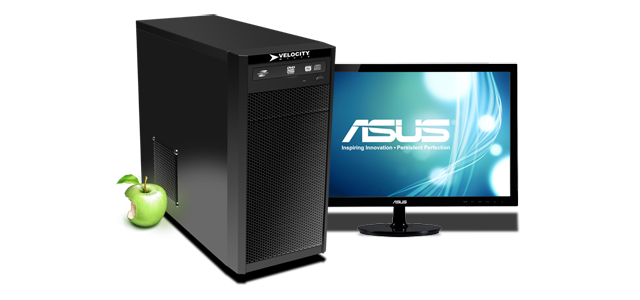 Today, we announced that our annual, wildly popular Campus Edition is officially back for 2015.
Designed to be the perfect PC for back to school, this year's Campus Edition is powered by an Intel processor and chipset for the ultimate in performance and reliability and built by the same US-based engineers using the same extreme care and zero bloatware as Velocity Micro's famous enthusiast and gaming PCs. It includes:
Our classic mATX SX chassis for superior cooling
A premium 430 Watt EVGA power supply for reliability and upgradability
Intel processors with Core i5 and i7 options
8GB of high performance Crucial Ballistix RAM
Your choice of Windows 7, 8.1 or 10
1-year parts and labor warranty with LIFETIME 100% US-based support
When purchasing a pre-installed PC with Windows 10, the 2015 Campus Edition is available starting at just $599, which begs the question – why pay the same price for an inferior product mass produced overseas?
To learn more about the 2015 Campus Edition, or configure yours, click here.
The following two tabs change content below.
Josh Covington
Josh has been with Velocity Micro since 2007 in various Marketing, PR, and Sales related roles. As the Director of Sales & Marketing, he is responsible for all Direct and Retail sales as well as Marketing activities. He enjoys Seinfeld reruns, the Atlanta Braves, and Beatles songs written by John, Paul, or George. Sorry, Ringo.
Latest posts by Josh Covington (see all)