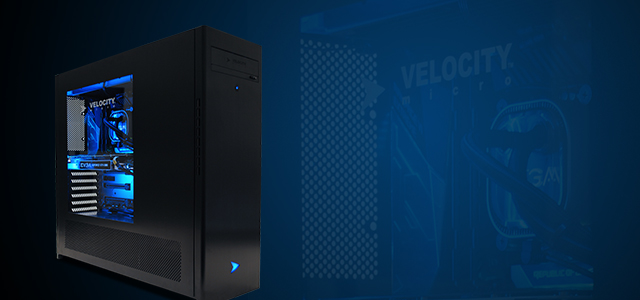 When looking for a gaming computer or computer parts, picking out the right tower can be difficult at times. There are tons of options and form factors available, but what is best option for you?
Choosing a Gaming Tower
The first thing to consider when looking for a gaming computer tower is how powerful you need your PC to be. Larger cases can accommodate more powerful systems and cooling.
Gaming Tower Options by Sizes:
ATX Super Tower
ATX Full Tower
ATX Mid Tower
MicroATX Tower
Mini-ITX
Super Towers: ATX Super Tower cases are designed to accommodate ultra high-end liquid cooled gaming builds. These systems can often hold two full sized systems, including multiple power supplies and liquid cooling options. Most Super towers feature 10+ PCIe expansion, and HDD bays.
Full Towers: Full Tower gaming systems are the most common and popular gaming PC's on the market today. They feature multi GPU support, multiple mounting points for liquid cooling, and over-sized PSU support. While still large, they are significantly smaller than super towers.
Mid Towers: Mid Tower gaming systems represent the best balance between size and performance. These systems are large enough to handle 2-4 GPUs and custom cooling while still being compact enough to sit on a large desk.
MicroATX Towers: These systems accommodate microATX motherboards. They are smaller than mid towers and lose some of the features. Micro ATX towers are built to accommodate 2 full sized GPUs and generally fit 240mm liquid cooling.
Mini-ITX Towers: Mini-itx Towers aren't often referred to as towers at all. Mini-ITX represents the smallest mainstream form factor. These are compact systems built to handle 0-1 GPU. Some of these compact towers may support smaller liquid cooling systems or air coolers.
Which Gaming Computer Tower is Right for You?
While you can make a great gaming system from any size case, each tower has various pros and cons. Unless you have very specific space constraints, you should figure out which components you need/want to fit into your system, then select the proper tower type.
To learn more about the types of components that fit into each case size, check out the Velocity Micro line of gaming PCs. We have hand built systems from Mini-ITX to Super Towers.
The following two tabs change content below.
Charlie O'Donnell
Charlie has been a member of Velocity Micro's team since 2018. He has a love for both graphic design and PC gaming.
Latest posts by Charlie O'Donnell (see all)