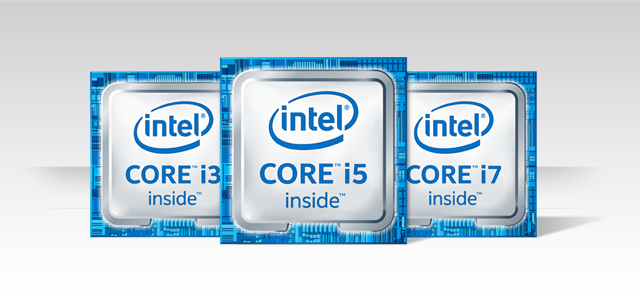 Intel recently launch their latest wave of 6th Generation Skylake processors – the Intel Core i7-6700, i5-6600, i5-6500, and i5-6400, all of which are now available on our newly refreshed Vector Z35. Like their unlocked predecessors, these processors are packed with excellent new features and functions to appeal not just to gamers, but to power users, enthusiasts, and home office users in need of some muscle. Here are four reasons why home users should buy a Skylake PC now:
Iris Pro Graphics – For years, the phrase "Integrated Graphics" was a dirty word in our world of enthusiast PCs. But with Intel's latest Iris Pro Integrated graphics, you'll see gaming performance around 30% above 4th Gen Processors and as much as 13x over a 5 year old PC. That's on board graphics so powerful that it rivals some entry level discrete solutions, perfect for the home office user looking for budget power.
Full support of DDR4 – Intel rolled out support for DDR4 Memory to Hexa and Octo core processors which utilize the LGA 2011 socket last year. Now, DDR4 comes to the more budget friendly round of 6th Gen Processors for smoother multitasking, faster startups, and overall better performance.
Skylake architecture on a budget – We wrote extensively on the performance improvements that Intel's 6th Gen processors brought to the dance with specs like 2x faster media editing, 6x faster video conversion, and 1.6x productivity. Now, you can get the new Skylake architecture and all the features and power that come with it at a more budget-friendly price.
Better security – With full support for Intel's True Key security and facial recognition/log in, 6th Gen processors make for the most secure PCs yet. You can even use your face instead of a password when cruising online!
For more information on these new processors, check out our landing page or start shopping with our award winning Vector Z35.
The following two tabs change content below.
Josh Covington
Josh has been with Velocity Micro since 2007 in various Marketing, PR, and Sales related roles. As the Director of Sales & Marketing, he is responsible for all Direct and Retail sales as well as Marketing activities. He enjoys Seinfeld reruns, the Atlanta Braves, and Beatles songs written by John, Paul, or George. Sorry, Ringo.
Latest posts by Josh Covington (see all)