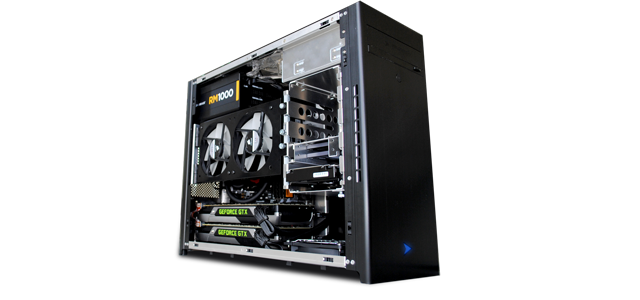 If you're currently in the market for a new gaming PC or workstation PC, you may be overwhelmed with the bevy of choices and options that are out there. And though certain specs may be the same from builder to builder, one of the key differentiators that makes certain brands stand out above others is the form factor. But how much does the form factor matter? Is it really that important? Truth is yes, it matters a lot, and here's why:
Cooling
As someone assumingly in the market for a high end PC, cooling ability should be one of your prime considerations. In general, the larger the case, the more air is able to flow through it and across your components, resulting in overall better performance, stability, and longevity. So if a smaller form factor mATX chassis is what has your eye, make sure it has sufficient fans for cooling.
We recommend at least one push and one pull fan, configured in the direction of the natural flow heat through the system. When we designed the MX3 chassis for example, we placed the main fans on the top and bottom, to allow heat to rise naturally up and out of the system. The optional side fans supplement these top and bottom fans, making it the best cooling mATX chassis on the market. Or at least we think so.
Space
When choosing a form factor, you want to make sure there's enough physical space inside the chassis for not only the components you want now, but also the components you might upgrade to in the future. There's nothing worse than drooling over the latest graphics card, then realizing a poorly placed hard drive cage in your chosen form factor keeps it from fitting.
And going beyond just total space, efficient use of that space is important too. A well designed form factor will make good use of the space that it has, taking care to not limit expandability or wasting space unnecessarily.
And yes, looks
Hey, looks do matter. Unless the idea of filling your office with mass produced plastic is appealing, the aesthetics of the case you choose should be important. A well designed chassis has style and flare without being garish or gawdy. Think about this: which is more likely to make your friends jealous, the all aluminum MX3 featured above, or the plastic and steel system made in China below. We thought so.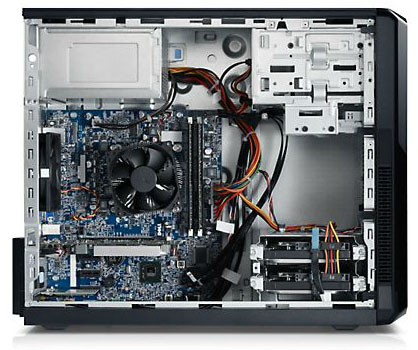 The following two tabs change content below.
Josh Covington
Josh has been with Velocity Micro since 2007 in various Marketing, PR, and Sales related roles. As the Director of Sales & Marketing, he is responsible for all Direct and Retail sales as well as Marketing activities. He enjoys Seinfeld reruns, the Atlanta Braves, and Beatles songs written by John, Paul, or George. Sorry, Ringo.
Latest posts by Josh Covington (see all)