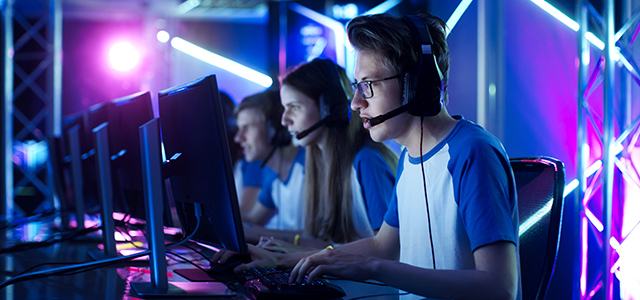 By now, it should be no secret that we build some of the world's fastest gaming PCs, with the trophy case to back that claim up. And with the launch of our new Raptor eS40, designed to be the ultimate PC for amateur, collegiate, and professional eSports players, we're taking that expertise to the eSports arena. To celebrate, we've put together this brief guide with our recommendations on configuring the best eSports PC.
What is eSports?
In short, eSports is a highly competitive level of gaming, usually played as a team, and often in front of crowds of spectators that can number in the tens of thousands in person and tens of MILLIONS over TV and streaming channels. Games played are the same ones enjoyed by casual gamers like League of Legends, Call of Duty, Counter Strike, Fortnite, and Madden but the competition can be much more fierce and big money is usually on the line with prize pools often over $1,000,000 and even going as high as $25 million. And it's growing larger every day with revenue estimated to top $1B in 2019.
Why Frame Rates Are Important For eSports
It stands to reason that with so much money on the line, eSports pros want the fastest gaming PC they can find. But why exactly? Obviously, there are tons of factors at play but in short, higher frame rates = a better player. When paired with a high refresh rate monitor like a 144Hz or even 240Hz, a PC capable of higher frame rates gives the player a distinct advantage. This is because the higher frame and corresponding refresh rates result in lower latency, meaning images to react to will be updated quicker. Remember, this is where milliseconds matter. Higher FPS also means a picture that appears smoother to the eye with fewer microstutters or skip pixels, making your aim easier and more accurate.
Best Components for an eSports PC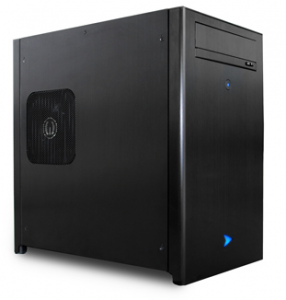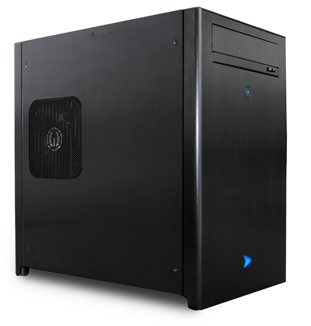 The keys to building a fast and powerful eSports PC are mainly the same as any custom gaming system. Because an eSports PC is less likely to be used for other applications aside from gaming though, we can streamline the configuration, putting emphasis on the following components, in order of importance:
Graphics card – By far the most important component for any eSports PC, we recommend dedicating at least 30-40% of the total build budget to the graphics card. NVIDIA's new RTX 20-series cards are ideal for higher end systems and will become an even better value as more games begin to take advantage of ray tracing. The GTX 1660 and 1660 Ti are reasonable options as well for more entry level builds.
Processor – Since most games are still single threaded, a higher frequency processor like Intel Core i3 or i5 will provide very similar benchmarks to a multi-core i7 or i9. An AMD Ryzen 5 or 7 is an excellent option as well.
Cooling – Hardcore eSports can be taxing on a system, meaning more heat will be generated. If you're not actively working to dissipate that heat, you can experience crashes or failures at a critical juncture in the match. We recommend an advanced air cooler for the CPU at a minimum with an AIO liquid cooler as the ideal solution.
Solid State Hard Drive – A fast, stable SSD won't improve frame rates but it will result in faster load screens. We recommend at least 500GB to give you enough space to install your most important titles.
RAM – When gaming, your system will use the vRAM on the graphics card first, making system RAM less important. 8GB of DDR4 is a good floor, with 16GB ideal.
And there you have it. If you're a collegiate, professional, or aspiring eSports player in search of a PC, we'd suggest our Raptor eS40 which we've designed for just the task. For assistance and help with other questions, reach out to our sales team at 804-419-0900 x1.
The following two tabs change content below.
Josh Covington
Josh has been with Velocity Micro since 2007 in various Marketing, PR, and Sales related roles. As the Director of Sales & Marketing, he is responsible for all Direct and Retail sales as well as Marketing activities. He enjoys Seinfeld reruns, the Atlanta Braves, and Beatles songs written by John, Paul, or George. Sorry, Ringo.
Latest posts by Josh Covington (see all)