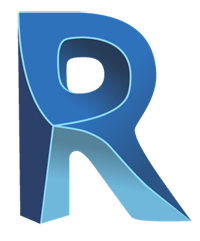 Autodesk Revit is designed for architects, structural engineers, and construction. To get the most out of this incredibly powerful software though, you're going to need only the best hardware, optimally configured to your needs. At Velocity Micro, we've been building workstations optimized for Revit for over twenty years. One thing that's unique about us vs. much of the large OEM competition is our custom build options which allow you to focus on the primary components needed for your specific workflow, maximizing the performance for your investment.
The following post will provide an overview of what components to focus on when configuring the best Revit computer.
What's the best processor for Revit?
Processor choice depends heavily on how exactly you use the Revit software. If your workflow consists of using Revit for modeling and design rather than rendering, we recommend focusing on a processor with a lower core count and higher core speed like the Intel Core X series we feature in our ProMagix HD80. These applications are typically single threaded, meaning multiple CPU cores will not be taken advantage of.
In contrast, local rendering of Revit designs with Vray is a very multithreaded process, meaning investing in more cores (and multiple processors) will yield faster results. So if your workflow includes rendering, we suggest multi-core processors like the Intel Xeon or a dual CPU workstation such as our ProMagix HD360MAX.
What's the best GPU for Revit?
Again, this depends on your specific applications. For most users, we recommend the efficiency and precision of NVIDIA's Quadro GPUs over Geforce. Depending on budget, the Quadro P2000 is a solid option, but the Quadro P4000's additional processing cores and GPU memory will provide better overall performance and faster renders. For rendering with Octane Render, a pair of Quadro GPUs or even multiple Geforce GPUs will provide accelerated performance.
For more general info on Geforce vs Quadro
Is ECC RAM necessary for the best Revit computer?
ECC is Error Correcting RAM, which is designed to prevent memory related crashes and provide another level of precision for applications like scientific calculations, and in some cases, 3D rendering. For modeling and design using Revit, ECC will provide little or no benefit. For rendering though, you may see marginal improvement and few dropper frames when using ECC.
For more general info on ECC RAM
Still confused? We're here to help. To learn more about our workstations designed specifically for Revit, click here or call our experts at 804-419-0900.
The following two tabs change content below.
Josh Covington
Josh has been with Velocity Micro since 2007 in various Marketing, PR, and Sales related roles. As the Director of Sales & Marketing, he is responsible for all Direct and Retail sales as well as Marketing activities. He enjoys Seinfeld reruns, the Atlanta Braves, and Beatles songs written by John, Paul, or George. Sorry, Ringo.
Latest posts by Josh Covington (see all)