Build a Computer Online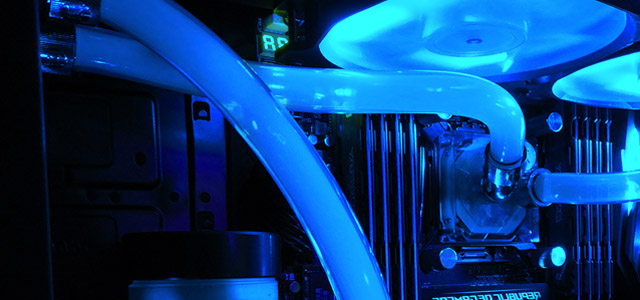 With current RAM and GPU pricing, it is often impractical to build a PC yourself. You may think that having a custom PC built for you online would be difficult. Luckily Velocity Micro can help simplify the process.
There are a few things that you should consider when looking to build a computer online.
What are you planning on using your system for?
What components do you need?
What is your price range?
There many different types of PC's that can be built to handle a wide variety of tasks. Some common PC types Include:
The most common types of PC's sold these days are Home & Office, Gaming, and Workstation systems.
Building a Custom Gaming PC Online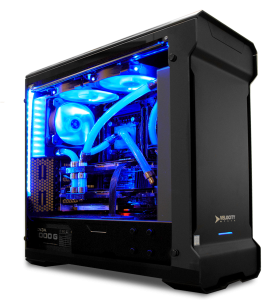 When building a gaming PC, you should go into it with a solid idea about what type of games you want to play. If you are looking to play more casual titles like MOBA's, an Intel i5 or Ryzen 5 CPU based system paired with an Nvidia GTX 1050/1060 will be plenty of muscle.
However, if you want to play VR or graphically intensive games, you will want to bump your CPU up to an Intel Core i7 or Ryzen 7 to maximize performance. Pairing a high-end CPU with an Nvidia GTX 1070/1080/1080Ti will allow you to play most Triple A titles comfortably.
The Velocity Micro Online PC Builder can help you put together a system in no time. We have multiple options for each component. Follow the link to get started.
Building a Film or Studio Workstation PC Online
Computers designed to be used for media production will feature different components than a gaming or home/office PC.
Typically, you will want to have a high core count CPU, and dedicated graphics card to drive high resolution monitors and help with rendering. These systems also benefit from having a healthy amount of RAM, and plenty of hard drive space.
These systems also typically use workstation grade AMD FirePro or Nvidia Quadro GPU's. While they are typically more expensive than their desktop counterparts, they offer increased performance for some film and studio related production tasks.
Test out our Workstation configurator, you should have no problem finding a configuration that fits your needs.
Building a Home or Office PC Online
Home and Office computers are designed to handle every day tasks like web browsing, office documents, and streaming video.
They tend to be more compact and lower powered than the other systems mentioned above. Some are even small enough to be mounted on the back of your monitor.
If you are looking for a PC but don't need to do any CPU or graphically intensive task, this is the right type of system for you.
We offer wide selection of Home & Office PC models that you can customize with our handy configurator.
If you don't find exactly what you are looking for, you can reach out to us directly via our chat, call by phone (804-419-0900), or email us directly at vmsales@velocitymicro.com.
The following two tabs change content below.
Jordan White
Jordan has been a member of Velocity Micro's team since 2017. He's a graduate of James Madison University.
Latest posts by Jordan White (see all)