[sg_popup id="1″ event="onload"][/sg_popup]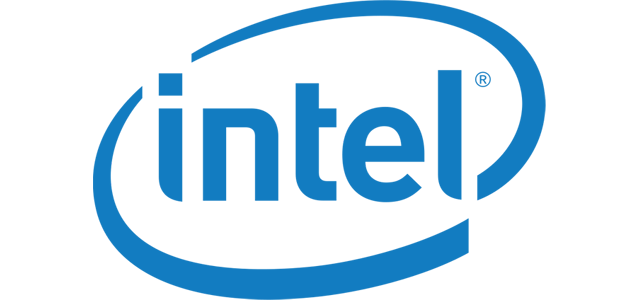 Last week, Intel announced the immediate availability of their 5th Gen Core Extreme Processor, formerly known under the codename Broadwell-E, which now takes up the mantel in the X99 chipset as king of the consumer-grade mountain. Also known by the model numbers i7-6800k, i7-6850k, i7-6900k, and i7-6950X, these new processors come with some pretty eye-opening specs. But who are they for and how does Broadwell-E vs Skylake compare?
Broadwell-E's New Features
Before we can get into the nitty gritty of how Broadwell-E vs Skylake really compare, we first need to go over the new features that the chip offers. Broadwell-E officially supplants Haswell-E as the top of the line consumer oriented processor. Though the chipset/socket remain unchanged, Intel has used their 14nm process node (same as Skylake) to cram more transistors onto the processor without increasing thermals or power consumption. This means that the 10-core 3.0GHz 6950X has the same 140W TDP as the previous gen's 8-core 3.0GHz 5960X. Other new features and performance improvements include:
Turbo Boost Max 3.0 – A new and improved version of Turbo Boost still auto-overclocks when additional power is needed, but also now can boost individual cores to ideal levels for specific applications, even if that speed isn't the same as other cores.
Higher clocks – Broadwell-E has added around 10% higher clock speeds than comparable previous gen processors for faster performance with single threaded applications.
Applications for Gamers
Generally speaking, most gamers will see better ROI when putting money into a high end GPU like the GTX 1080 or 1070 than a Core i7 Extreme CPU. But for today's more demanding applications like VR or multitasking like streaming while gaming, the high core count of the new Broadwell-E processors will provide some benefit. The more advanced Turbo Boost and higher clock speeds mentioned above will a help things like load times but actual in game frame rate performance will be only marginally improved at best (as shown below) with the exception being multi-GPU set ups that take advantage of Broadwell's 40 PCI lanes. For these reasons, we tend to recommend a Skylake processor like the i7-6700k for pure gaming with a single video card over the Broadwell-E.
Winner: Skylake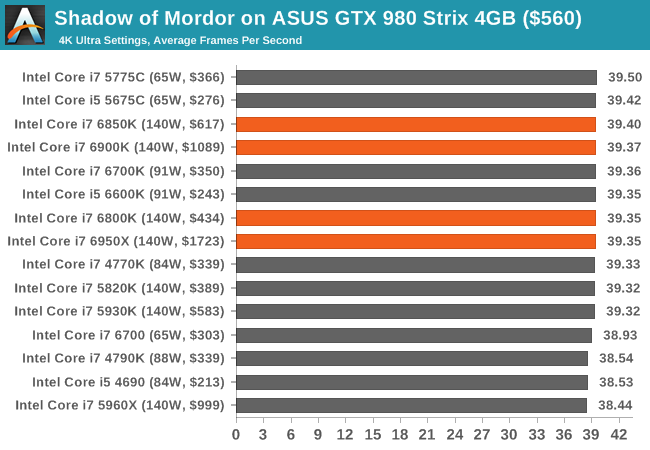 Applications for Media Creation
Content creation and manipulation applications like CAD, 3D, animation, HD/4K video editing are where Broadwell-E really dominates Skylake. Most of these applications are designed to be mulit-threaded, meaning they take advantage of the additional cores (and threads) of Broadwell-E, which translates into better performance and more productivity overall. The more complex or data heavy the project, the bigger the performance delta between them and Skylake. Additionally, Broadwell-E's support of quad channel memory provides a needed boost to these RAM intensive applications while Skylake only supports dual channel.
Winner: Broadwell-E
Conclusion
So which to choose? Really, this depends on your specific use case and the value that you attach to an improved level of performance. For strictly gaming, the Broadwell-E does not offer enough value for the additional cost to justify the increase in price in my opinion. For heavy content creators or "mega-taskers" though, Broadwell-E's new features do provide quite a bit of benefit. Whether that benefit justifies that additional investment is up to you to decide.
The following two tabs change content below.
Josh Covington
Josh has been with Velocity Micro since 2007 in various Marketing, PR, and Sales related roles. As the Director of Sales & Marketing, he is responsible for all Direct and Retail sales as well as Marketing activities. He enjoys Seinfeld reruns, the Atlanta Braves, and Beatles songs written by John, Paul, or George. Sorry, Ringo.
Latest posts by Josh Covington (see all)