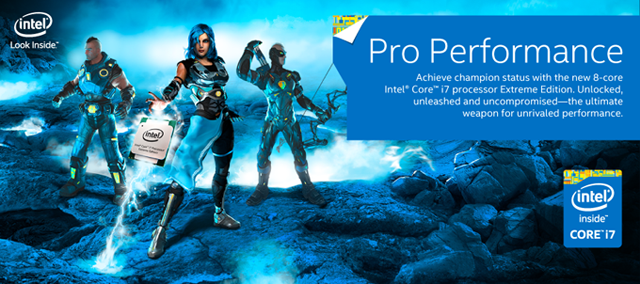 It has been a seriously busy week for us here at Velocity Micro. If you haven't been paying attention to the press or our social media feeds, let me quickly fill you in on all of the goings on.
PC Magazine named our Edge Z55 its Editors' Choice for high end gaming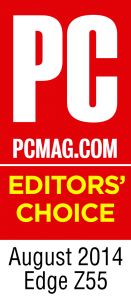 With as many of these awards that we've won (this makes 18 from PC Magazine alone for those keeping score at home) it really never gets old. Thanks to some serious attention to detail, expert engineering by our team, and our new MX3 case, the Edge Z55 dominated PC Magazine's benchmarks while wooing the reviewer with its good looks. From the article:
"The Velocity Micro Edge Z55 blows away the competition on five of our six 3D gaming tests, and costs $3,000 less….We wholeheartedly award the Edge Z55 our Editors' Choice for high-end gaming desktop PCs."
That's some pretty solid praise from a reviewer that's seen a lot of PCs. To read the full review, click here. If you'd like to configure a Z55 for yourself, here's where to do it.
Haswell-E processors with DDR4 and X99 are now available!
For enthusiasts waiting for the next great thing, that wait is over. Intel's newest batch of flagship processors, the Core i7-5820K, Core i7-5930K, and Core i7-5960X, are finally here and along with it, X99 and the long awaited DDR4. With 40 PCIe lanes, RAM speeds starting at 2133MHz, and up to 8-cores at 3.5GHz, Haswell-E processors provide extreme performance for productivity, workstation applications, and gaming. To learn more or configure your own Haswell-E system, go here.
For an in depth review of these new chips, visit our friends over at MaxPC.
The following two tabs change content below.
Josh Covington
Josh has been with Velocity Micro since 2007 in various Marketing, PR, and Sales related roles. As the Director of Sales & Marketing, he is responsible for all Direct and Retail sales as well as Marketing activities. He enjoys Seinfeld reruns, the Atlanta Braves, and Beatles songs written by John, Paul, or George. Sorry, Ringo.
Latest posts by Josh Covington (see all)