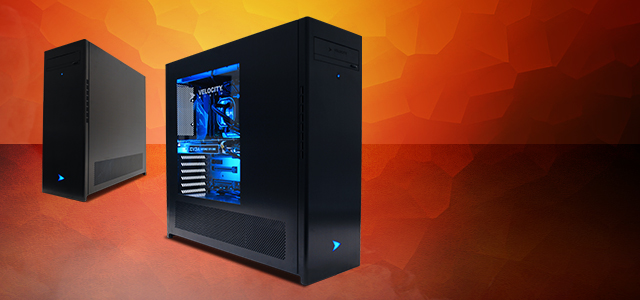 Pre-built PC's used to be the primary way everyday consumers purchased their computers. However, over the last 10 years the custom PC market has grown dramatically.
Recently with the rise of crypto currency mining, and a RAM shortage we have seen the cost of building your own PC skyrocket. Costs have jumped to the point that it is no longer practical for any regular consumers to build their own machines.
While in the past big box retailers have damaged the reputation of Pre-built systems, boutique manufacturers like Velocity Micro are working hard to change that. There are several advantages the come with purchasing a Pre Built gaming PC.
Why Buy a Pre-built Gaming PC?
Pricing: Market conditions have made custom builds way more expensive then they should be. Companies that offer pre-built gaming PCs are often able to buy components in bulk at prices lower than you will find at retail. These savings are then passed on to you.
Warranties: When you build your own computer, if something goes wrong it is all on you. Troubleshooting, diagnosis, repair, & part cost are on you. A computer on the fritz can end up costing hundreds if not thousands to repair depending on the issue. Not to mention even if a busted component is covered by a warranty, having to deal with individual component manufacturers and their repair services can be a nightmare.
Customer Support: Most pre-built pc companies will offer some form of live or quick response customer service. They can help diagnose hardware or software issues, or answer and questions you may have.
Financing: If you want to build a high-end PC, it can end up costing several thousand dollars. You may not have that much money on hand. Taking advantage of financing options can get you the PC you want more quickly and for a good price.
Performance Tuning: Building a PC is only part of the journey. In order to get the most out of your components, you will want to have them all tuned and tested. Tuning can consist of doing everything from setting up CPU and GPU overclocking, to setting fan curves and power settings. Setting up your PC improperly could damage the systems components.
Component Compatibility/Saftey: If you are picking your own components, compatibility can be an issue. Common mistakes like purchasing the wrong power supply, or not installing water cooling systems correctly can lead to serious issues. With system component selectors, like the one found here on all of the Velocity Micro gaming systems only allow you to select components that are compatible and safe to use together.
Overall pre-built gaming PCs have a lot to offer. If you are in the market for a new PC, you should at least take a look at some pre-built options before you make your final decision.
The following two tabs change content below.
Charlie O'Donnell
Charlie has been a member of Velocity Micro's team since 2018. He has a love for both graphic design and PC gaming.
Latest posts by Charlie O'Donnell (see all)