Will the VMbludrive™ work on my system?
The drive is a Bluray reader/player and cannot burn Bluray disks. It can however burn to DVD and CD.
The VMbluDrive Playback Software disk must be installed. (If you are considering purchasing a Blu-ray drive, download the Cyberlink BD Advisor to analyze your system to see if it is capable of BD playback.)
If you cannot play BD movies, then run the CyberLink BD_Advisor (icon on desktop after installing CD) and click the big Scan button as seen in the image below.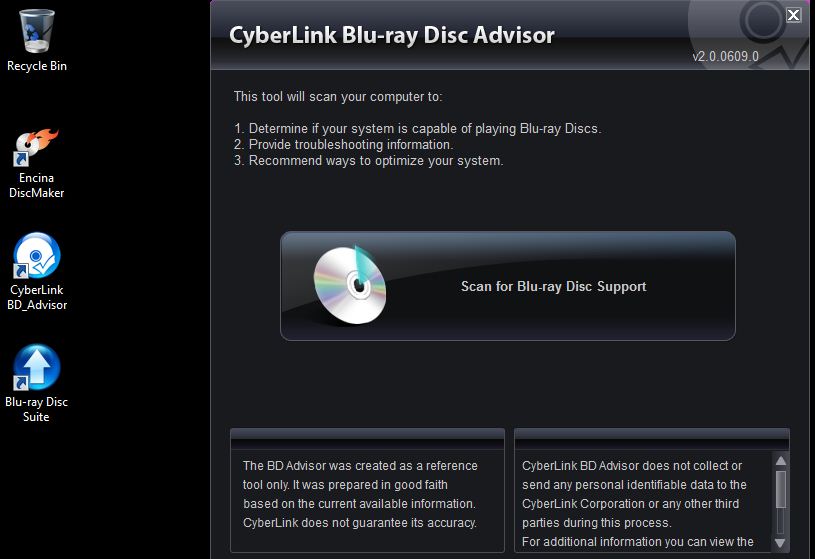 When done scanning you will see red, green, yellow, and/or grey dots to denote the capability of the system.
Those that are not green will have a little grey icon to the right (i for Info) that links the user to a web page with information that can help you overcome this obstacle.
In general, BD playback is not possible on systems from the XP generation (3 years or older), or have an integrated GPU (many Netbooks, and lower-end Notebooks & Desktops), or a pre-dual-core CPU.
Playback is via the Cyberlink PowerDVD player only.