I just reinstalled my GeForce 9800 GX2 and now my system is not booting, why?
Double-check the power connections on the video card.
Be sure that the LED-lit plastic housing around the power connector is illuminated green. If it is red, then the power connection is not properly seated.
The image below shows both power connectors properly seated with the glow of green LEDs coming from within.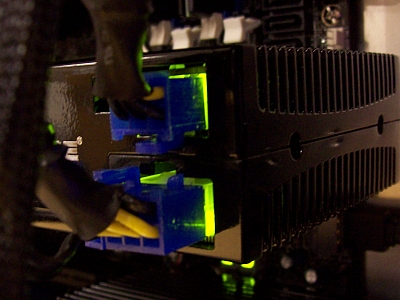 The image below shows one power connector that is not properly seated with a red glow coming from within.