End of Life For Windows XP - What Does That Mean For Me?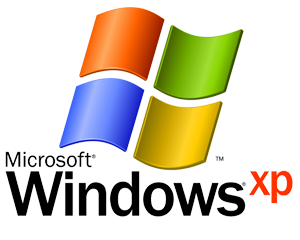 Microsoft has announced that support for Windows XP will end on April 8th, 2014. If you're still running XP, here's what that means and what you should do to stay protected.
What does end of support mean?
On April 8, 2014, Microsoft will cease to provide security updates and technical support for all systems running Windows XP including Enterprise, Small/Medium Businesses, and Home users. Since security updates patch vulnerabilities that may be exploited by malware and help keep users and their data safer, the end of support will mean that PCs still running Windows XP after this date will become exponentially more vulnerable to attack.
How Does that affect me?
If you're currently running Windows Vista, Windows 7 or Windows 8.1, then not at all. If you're running Windows XP, however, it means that your data and personal information will no longer be safe and that if/when something goes wrong, neither Microsoft or Velocity Micro will be able to provide support. Basically, you do not want to be running a Windows XP machine that's connected to the web after April 8, 2014.
How do I know if I'm running XP?
Information on your current operating system can be found in the System Properties window in your Control Panel. You can also visit amirunningxp.com/ as a check.
What about XP Mode?
XP Mode is a feature of Windows 7 Professional and Windows 7 Ultimate that allows users to run older software on a virtual machine within Windows 7. Unfortunately, as with the support of Windows XP, so goes support for XP mode. Though XP mode will still be fully functional, we do strongly recommend that it's only used when not connected to the Internet in any way.
Ok, so what do I do?
If you're running XP, you have a few options:
Get a new PC - PC hardware has advanced in leaps and bounds since you last purchased. The efficiency and power of Intel and AMD processors, speed of solid state drives, and cool quiet operation of video cards from NVIDIA and AMD are making this a great time to buy new. Our sales team is ready and eager to help you configure a system that meets your needs and your budget. Click HERE to start shopping or contact our team at 888-300-4450 or vmsales [at ] velocitymicro [dot] com.
Upgrade your current PC - If you're a current Velocity Micro customer, you can take advantage of your Lifetime Upgrade Plan and let us upgrade you to either Windows 7 or Windows 8.1. We'll even evaluate the hardware and make suggestions on bringing your system back up to speed. For more information on that program email our upgrade team at upgrades [at] velocitymicro [dot] com.