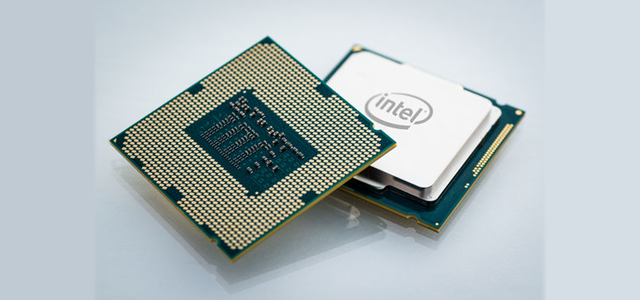 If you hadn't heard, Intel's latest unlocked versions of their 4th Gen Core Processors – codenamed Devil's Canyon – launched today, making the new king of the 1150 socket hill the Intel Core i7-4790k. Here are four reasons we're extremely excited about this new beast of a processor.
A stock core speed of 4.0 GHz, with Turbo speeds up to 4.4 GHz – Do more and get more done with the fastest stock per core speed of any available Intel Processor. That's 4.0 GHz, folks.
Performance improvements of around 3x over a 5 year old PC – Intel's benchmarks show that the i7-4790k is 291% faster than a comparable system with a 5 year old Core 2 Quad Q9650. Just think about how that can speed up your gaming, video, and other complex applications.
Insane Overclockability – Fully unlocked processor cores with independent base clock tuning improves our ability to achieve high core, graphics and memory frequencies without impacting other system components. That means safe, reliable, free power and extra speed.
Enhanced Packaging and Thermals – Next-Generation Polymer Thermal Interface Material (NGPTIM) works with existing cooling solutions for a cooler & higher performing CPU while additional capacitors smooth power delivery to the die. This cooler, more efficient performance equates to more longevity and better reliability for all applications.
Learn more about the i7-4790k and i5-4690k, now available for pre-order!
The following two tabs change content below.
Josh Covington
Josh has been with Velocity Micro since 2007 in various Marketing, PR, and Sales related roles. As the Director of Sales & Marketing, he is responsible for all Direct and Retail sales as well as Marketing activities. He enjoys Seinfeld reruns, the Atlanta Braves, and Beatles songs written by John, Paul, or George. Sorry, Ringo.
Latest posts by Josh Covington (see all)