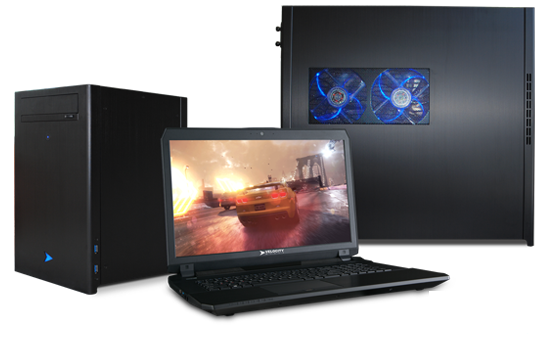 Over 150 million people in America play video games, says an article published in Big Fish Games Blog in March 2015. Gaming is no child's play and PC builders understand that well. When you decide to buy a new gaming computer, one of the most vital questions is whether to buy one or build one? If you buy from one of the major gadget makers, chances are you will pay more. On the other hand, while building your own might look like a cheaper option, it requires you to have expert knowledge of assembling a computer. What if you get the best of both worlds? Custom PC makers like VelocityMicro.com assemble desktops across a range of prices, boasting a host of different features to suit your specific needs. What's more, you get to add customizable features to these designs whenever you please.
The Checklist
With builders coming up with jargon like liquid cooling, it might get a bit confusing. Given below are a few pointers that you can look at before buying a boutique gaming PC:
Size – Before you go on and discover the other aspects of the hardware, you must decide the size that you are comfortable with. Custom-built computers generally come in three different sizes: small, mid-towers and large towers. Small and mid-towers might fit under your desktop table, while the large towers take up more space. You can pick the small one if your budget is tight. However, their limited size might make it difficult for you to add other features later on.
Processor – You might have to pick between dual-core or quad core processors. Although a fast dual core processor is a cost effective choice, modern games require additional cores and their functionality may be limited due to dual core. It is wise to go for a quad core processor. Both AMD and Intel have quad-core processors, however, Intel offers a better overall performance.
Video Card – Your video card is responsible for the beautiful graphics on your screen. The higher resolution the game, the more powerful a video card you need.  You might also have to choose a memory for the card. It is advisable to choose a 1GB card if you have low resolution display. For displays higher than 1080p, it is good to get a card with 3GB memory.
Memory – Chances are that you can find a 32 GB RAM at minimal cost. But the question here is: do you need it? Most of the games available today can run on 8GB. If not, 16 GB at the most is enough.
Storage – Although SSD drives are more expensive than mechanical hard drives, it is always wise to go for SSD. The Read/Write speeds are often 5-6 times faster than standard drives, allowing you to access the data and software stored there much quicker.
To buy a boutique gaming PC, you can configure one yourself at one of many coveted custom-built PC makers in USA.
The following two tabs change content below.