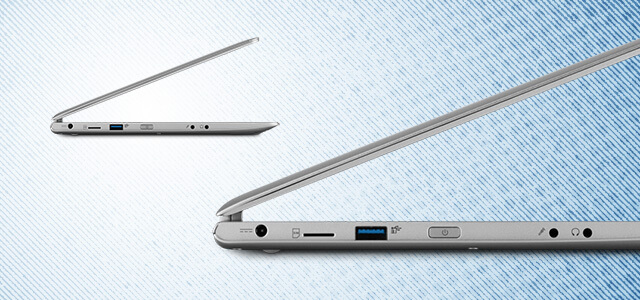 With recent improvements in efficiency of both CPUs and GPUs, laptops are becoming both thinner, and more powerful. The whole "thin & light" segment has really gained steam over the last 5 years. People don't want to carry around bulky square laptops anymore.
Thin gaming laptops have been somewhat of a revelation over the pasts 2 summers. With Nvidia's MAX Q standard coming to mainstream laptops we have seen a large influx of crazy powerful machines that run GTX 1060/1070/1080's.
We have also seen intel offer up excellent mobile versions of their latest 8th Gen CPU's, coming in 4 and 6 core variants. You can now get a thin and light gaming laptop that essentially has the full power of a large desktop.
Potential Downsides
There are a few downsides associated with this thin gaming laptops. One seems to be battery life. While the components are very efficient, there just isn't a ton of room to fit a large battery in some of these systems making it hard to offer anything above adequate battery life.
Some thin systems also suffer from durability issues, as their chassis are thinner, and more prone to bending then a full-sized counterpart might be.
The last thing to consider is pricing. Thin and light laptops tend to be more expensive due to the increased manufacturing difficulty. So, expect most systems to have a starting price around $1600.
With all that said, these new thin gaming laptops are truly incredible feats of engineering. The amount of performance that you can get in a device that will fit comfortably in a bookbag or briefcase is shocking. Its not a stretch to envision a future where there are only thin and light laptops. And the chunky grey or black boxes that we have become accustomed to quickly become a thing of the past.
The following two tabs change content below.
Charlie O'Donnell
Charlie has been a member of Velocity Micro's team since 2018. He has a love for both graphic design and PC gaming.
Latest posts by Charlie O'Donnell (see all)