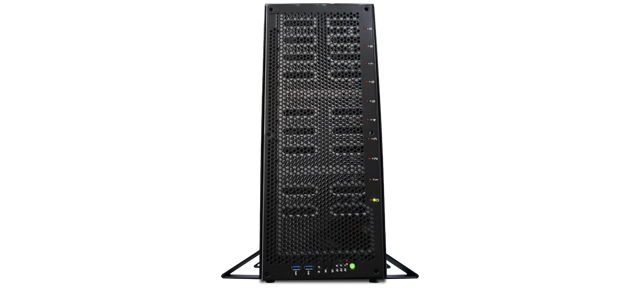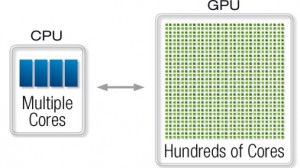 Today, I'm excited to announce the official relaunch of our High Performance Computing category. For those of you unfamiliar with High Performance Computing (also called GPU computing or parallel computing), it's the computation of complex calculations by breaking them up into smaller ones, simultaneously run on the many cores of a GPU or multiple GPUs. By spreading out these applications over thousands of cores instead of two or four, certain calculations can be sped up exponentially. There are hundreds of applications for High Performance Computing including data mining, medical imaging, media creation, quantum chemistry, weather forecasting, numerical analysis, and many many more.
With our expertise acquired over nearly 20 years of building custom PCs coupled with NVIDIA's CUDA technology, we're now building some of the most powerful PCs in the world, helping our customers solve the world's unsolvable problems.
Our options for High Performance Computing now include:
ProMagix HD360 – a dual Intel Xeon desktop capable of harnessing up to four Tesla, Quadro, or Geforce cards and 1TB of DDR4-2133 ECC Registered RAM. Perfect for media creation, professional CAD, data analysis, and much more.
ProMagix G480 – a 4U rack mount that's also convertible to desk-side use, the G480 features up to 1.5TB of RAM, eight Tesla cards, and 36 physical CPU cores. An absolute monster.
Our HPC systems are highly configurable in a wide range of prices, but fear not. If you're confused about the best configuration for your needs, our expert team is standing by to assist at 888-300-4450 or vmsales@velocitymicro.com.
The following two tabs change content below.
Josh Covington
Josh has been with Velocity Micro since 2007 in various Marketing, PR, and Sales related roles. As the Director of Sales & Marketing, he is responsible for all Direct and Retail sales as well as Marketing activities. He enjoys Seinfeld reruns, the Atlanta Braves, and Beatles songs written by John, Paul, or George. Sorry, Ringo.
Latest posts by Josh Covington (see all)