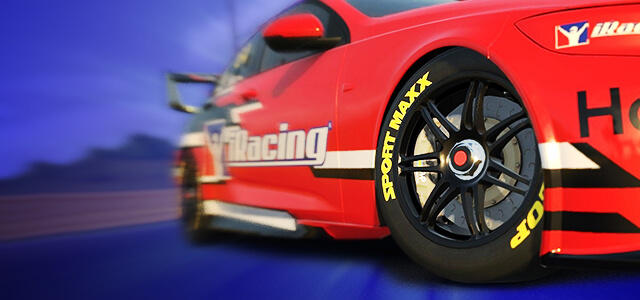 With national TV exposure growing and a nation stuck at home, there may be no hotter e-sport right now than Sim Racing. By combining the dynamics of arcade style racing with the variables of tire wear, suspension, fuel economy, and vehicle damage of real world racing, Sim Racing creates a sophisticated simulation that takes users on the wildest of rides. Racers looking to prove that they're the best can even compete with others from around the world in leagues and circuits like iRacing. But just like with real racing, to be the best, you've got to have the best equipment, and that's where we come in. Here's what you need to get the best Sim Racing PC possible.
Accessorize!
For Sim Racers, the standard keyboard and mouse just won't do. This is serious business and you'll only be as good as your equipment. At the very least, this Logitech G27 Racing Wheel

is a must to create a real world experience. Often racers will take it several steps further by either buying a custom made racing cockpit or put one together themselves similar to what one long time Velocity Micro customer did below to replicate the feel or real life racin'.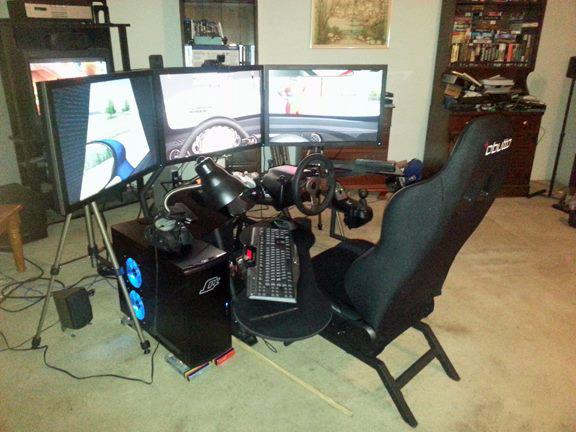 Powerful Graphics
Three-monitor set ups like the one above are common in the sport, meaning a sturdy GPU like the NVIDIA GeForce RTX 2060 or above is a must for competitive performance. If your monitors go beyond 1080p, higher end solutions like RTX 2080 or RTX 2080 Ti may be a necessity. Though a nice powerful graphics solution can cause some shoppers a bit of sticker shock, no single hardware component is more important to a set-up like this one. Don't skimp here.
Adequate Cooling
If you plan on running the PC as hard as the Formula 1 car you're emulating, an advanced CPU cooling option and proper case ventilation are not optional. Our new GX5 with 240mm Liquid Cooling and vertical airflow are perfect to keeping your PC cool and stable, even under the heaviest of loads.
Solid State Drive
We've already spent an entire separate post waxing poetic on the benefits of solid state hard drives, but the fact still remains that aside from the GPU, no single component will improve the overall performance of a Gaming PC better than a solid state drive. Trust us, once you go SSD, you won't go back.
To learn more about the exciting world of Sim Racing and Sim Racing PCs, check out this page.
Note: The article was originally posted in 2014 but has been edited with current hardware recommendations.
The following two tabs change content below.
Josh Covington
Josh has been with Velocity Micro since 2007 in various Marketing, PR, and Sales related roles. As the Director of Sales & Marketing, he is responsible for all Direct and Retail sales as well as Marketing activities. He enjoys Seinfeld reruns, the Atlanta Braves, and Beatles songs written by John, Paul, or George. Sorry, Ringo.
Latest posts by Josh Covington (see all)