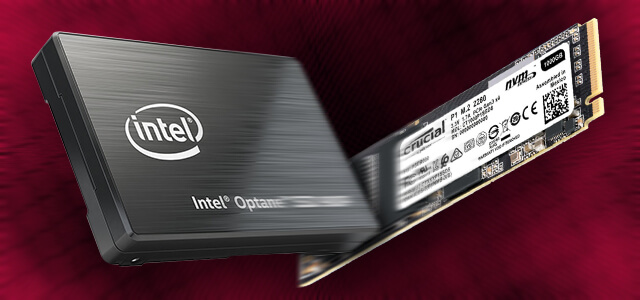 In previous posts, we've covered the difference between certain storage interfaces like SATA, M.2, and NVMe. With the continued proliferation of U.2 on higher end motherboards and newer chipsets, the time has come to compare M.2 vs U.2 as well – how are they same, different, and which is best for you?
What is M.2?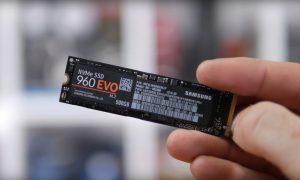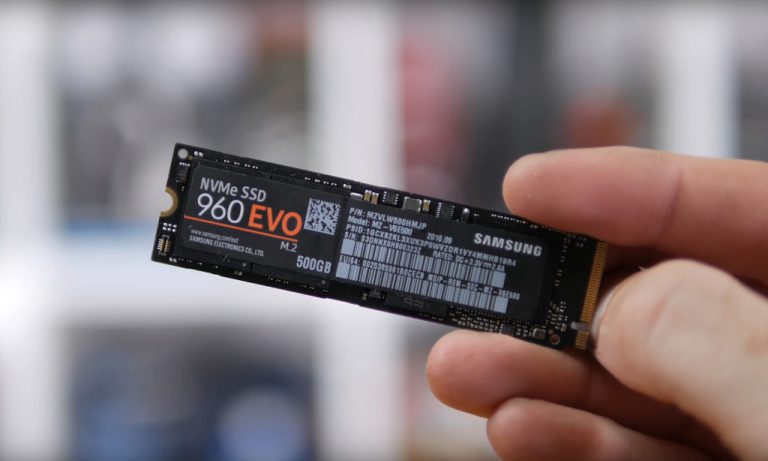 M.2 is often used to describe both the SSD form factor and the connection that SSD uses to connect to the motherboard. M.2 drives are small – about the size of a 5-piece pack of gum and can come in SATA versions like the Crucial MX500 and NVMe versions like the Samsung 980 Pro.
What is U.2?
U.2 is another SSD form factor once relegated exclusively to high end workstations and server motherboards but has become more mainstream with recently released chipsets. U.2 drives use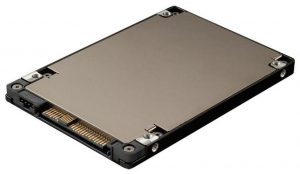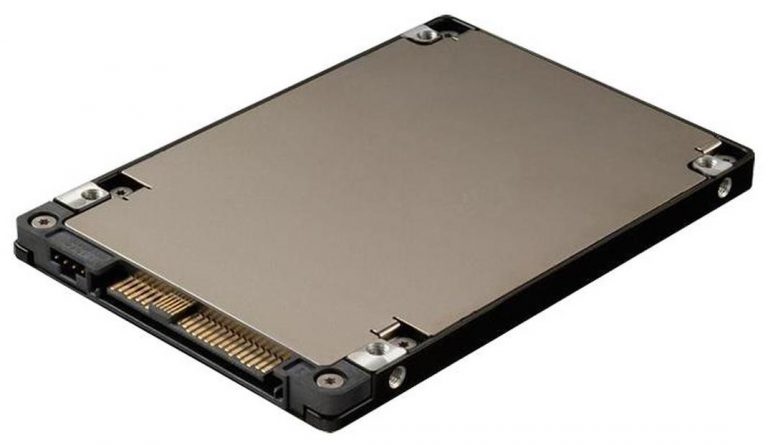 a similar but unique motherboard connection to M.2 but are available in 2.5" form factors like most SATA SSD drives. They share a lot of the same performance characteristics as M.2 as we'll discuss shortly, but are not interchangeable.
M.2 vs U.2 – How are they the same?
Even though they use unique port types, both NVMe M.2 and U.2 use the PCIe bus with x4 lanes to connect electrically to the PC. This means both have the same potential bandwidth that interface allows – 32 GB/s for PCIe 3.0. So though there may be some performance gaps from model to model when comparing M.2 and U.2, both types of drive will be in the same range due to a lack of limitation from the bus like a SATA drive will have.
M.2 vs U.2 – How are they different?
Motherboard connection – Even though both M.2 and U.2 communicate to your motherboard via the PCIe bus, the port they use to physically connect to the motherboard is different. While M.2 drives are placed directly on the board, U.2 connects using a cable that looks like a double decker SATA. The drive itself sits in the hard drive cage with it's other 2.5" brethren. Because they use less physical space motherboard manufacturers can generally include more U.2 ports than M.2.
Form factor – Though M.2 and U.2 use the same type of flash memory storage, they come in entirely different form factors. M.2 is a small, flat, board while U.2 is the 2.5" form factor you're familiar with from most SATA SSDs.
Capacity – Because of the larger form factor, U.2 has a higher storage capacity – around 4TB+ compared to the 2TB max from most M.2.
Which is best?
That answer depends on you. For most users with regular storage needs of 2TB or less, an M.2 NVMe like the Samsung 980 Series is fast, widely available, and the best choice. But for users in need of more high storage in either a single drive or RAID array, the scalability of U.2 is likely appealing, assuming the motherboard supports them.
Still confused? Give our sales team a call at 804-419-0900 x1 for a consultative review of your storage needs and assistance putting together the perfect custom desktop or workstation PC for you.
The following two tabs change content below.
Josh Covington
Josh has been with Velocity Micro since 2007 in various Marketing, PR, and Sales related roles. As the Director of Sales & Marketing, he is responsible for all Direct and Retail sales as well as Marketing activities. He enjoys Seinfeld reruns, the Atlanta Braves, and Beatles songs written by John, Paul, or George. Sorry, Ringo.
Latest posts by Josh Covington (see all)