[sg_popup id="1″ event="onload"][/sg_popup]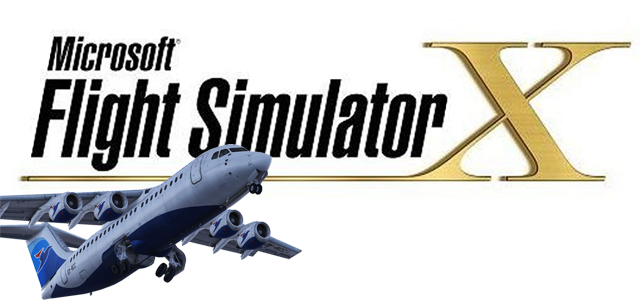 Believe it or not, Microsoft's Flight Simulator (eventually called Microsoft Flight Simulator X) was first released on PC all the way back in 1982. Needless to say, what's become the definitive flight simulator program has come a long way since those early days, with intricate scenery, real world weather, and lifelike physics.  Despite the most recent version having been released in 2006, Flight Simulator X is still one of the more hardware intensive games around.
So what are the best areas to focus on to build the best possible gaming PC for running Flight Simulator X as well as other flight sim programs? Follow these recommendation and you'll be off the ground in no time.
A Fast Quad Core CPU
Since Flight Sim X is a few years old, it puts much more emphasis on CPU speed than do many modern games. So the faster your CPU, the better overall that Flight Sim will perform. We typically recommend a quad core Haswell Core i7 like the 4790k – found on our Edge Z55 – not only because of its impressive 4.0GHz stock speed, but also because it's unlocked, and therefor very overclockable should you need more juice. If the i7-4790k is outside of your budget, the unlocked i5-4690k is a good substitute. Due to the lack of support for Hyperthreading, Flight Sim users will most likely not see much benefit from a hexacore or octocore Haswell-E system.
A Decent GPU
Since Flight Sim X leans so heavily on the CPU, the GPU is less important than a PC configured specifically for most modern games. Still, the importance of the GPU should not be ignored completely. We recommend, NVIDIA's 900 series because of their efficiency and superior thermals. A single GeForce GTX 970 should really be all you need.
A CPU cooling solution
All of that stress on the CPU will generate excess heat, especially if overclocked. So assuming crashes (pun intended!) and freezes aren't your thing, you'll want a CPU cooler beyond just the stock Intel heatsink. For ultimate cooling performance, we recommend the 240mm closed loop Liquicool 8, compatible in our GX3 and MX3 cases.
Ready to build your ultimate Flight Sim gaming PC? Give our experts a call at 888-300-4450!
PS – Flight Sim folks can be a serious bunch. Check out this setup an avid Velocity Micro fan and former WWII fighter pilot built in his garage:
The following two tabs change content below.
Josh Covington
Josh has been with Velocity Micro since 2007 in various Marketing, PR, and Sales related roles. As the Director of Sales & Marketing, he is responsible for all Direct and Retail sales as well as Marketing activities. He enjoys Seinfeld reruns, the Atlanta Braves, and Beatles songs written by John, Paul, or George. Sorry, Ringo.
Latest posts by Josh Covington (see all)