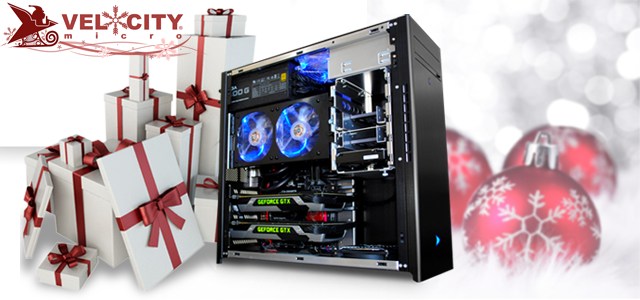 Today, we're excited to announce that our 16 Days of Black Friday Sales Event is now live through November 28th. If you've been shopping for the best Black Friday PC deals, look no further. Savings include instant discounts of up to $200, free ground shipping, free game bundles, and more. Here's just a small sample of the Black Friday PC deals we have to offer:
Vector Holiday Edition
Faster than Santa's sleigh! Built by the same expert engineers that create our ultra performance systems. Why spend your money on a product mass produced overseas and full of bloatware when you can get a custom, hand built PC at the same price? Now $30 Off with Free Shipping.
Vector 14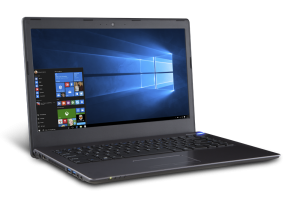 The perfect entry level laptop for any budget. The ultra-thin Vector 14 is compact and lightweight, making it ideal for school or travel. 6th Generation Intel Core processors and advanced Intel HD Graphics 520 provide more power than you've come to expect from such a small package. Now $30 Off with Free Shipping.
Raptor Z55
Our most popular desktop, the Raptor Z55 is designed for midrange gaming, enthusiast applications like video editing, and so much more. Premium hardware like 6th Gen Intel Processors, and NVIDIA 10-series graphics make this one of the most powerful PCs you can buy. Now $75 Off with Free Shipping.
Raptor Signature Edition
The Raptor Signature Edition was designed by our founder to be the absolute fastest, most envy inducing system available. Winner of dozens of awards for performance, design, and support, the Signature Edition is everything you could want in the ultimate computer, without a single shortcut. Now $200 Off with Free Shipping.
For a full list of Black Friday deals and specials, Call us at 888-300-4450 for assistance with your custom configuration.
The following two tabs change content below.
Josh Covington
Josh has been with Velocity Micro since 2007 in various Marketing, PR, and Sales related roles. As the Director of Sales & Marketing, he is responsible for all Direct and Retail sales as well as Marketing activities. He enjoys Seinfeld reruns, the Atlanta Braves, and Beatles songs written by John, Paul, or George. Sorry, Ringo.
Latest posts by Josh Covington (see all)